Christmas Classics Minus the Calories Diet Friendly Foods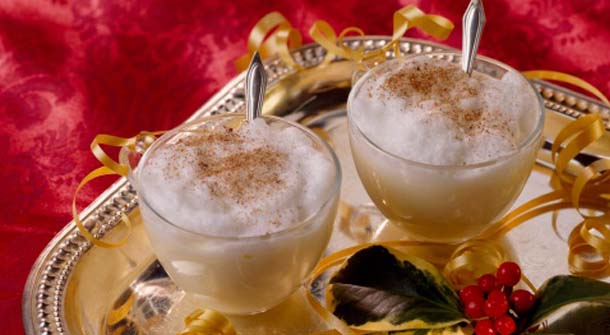 Just because it's the holidays doesn't mean you have to blow your whole diet plan. Start your New Year's resolution early with these delicious ideas/ swaps for your Christmas classics minus calories.
Christmas classics minus calories
Dairy Free Egg Nog
Between the raw eggs cream and alcohol this can be a diet wrecker. Don't let your diet stand in the way of your favorite Christmas classics. Instead of consuming all of your calories in one glass try a dairy free alternative such as So Delicious Coconut Milk Nog, Rice Dream Rice Nog or Earth Balance Soy Nog. The taste test award out of the three goes to So Delicious Coconut Milk Nog. At 3g of Total Fat and 0 Cholesterol it is waistline friendly. It's heavy, creamy texture makes it the best for mixing with liquor and it also has the "frothy" feel that's similar to the original. Also try swapping out dark rum for light rum to save a few extra calories.
Pork Tenderloin instead of the Ham or Beef
There are so many benefits of pork tenderloin: It's low in fat and calories, cost effective, easy to prepare, cooks in much less time than a turkey or traditional roast, and absorbs seasoning and other flavors like a champ. The internet is full of great recipes and if you have a tough crowd this is a sure hit.
Swap the Christmas Pudding for Fruit Salad
Christmas pudding is a staple for many when it comes to the holiday Christmas classics. It rich in calories, sugars and fat and weighs in at over 300 calories per serving. A great lower calorie alternative to the famous Christmas pudding is a fruit salad. This will bring down your average calories per serving in half and not make you feel so guilty for going back for seconds. Fruit salad an excellent source of healthy carbs, minerals, dietary fiber and vitamins. Another very helpful health benefits is it will keep your bowel movements regular. Which lets admit would definitely be nice after a large Christmas Dinner.
Most Recommended