Electronics for Traveling Discover the Top 7 Best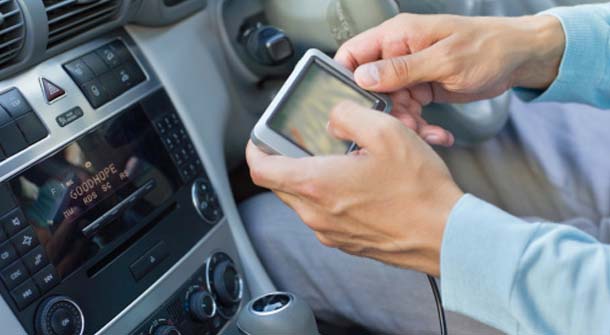 Electronics serve many functions as they keep us entertained and make life in general a whole lot easier. When traveling there are certain electronics for traveling that can have a big impact on how your trip turns out. Packing the right gear for the road can make all the difference between being lost and actually having the time of your life. No matter if you travel for business or personal reasons it is still important to have a nice trip.
7 must have electronics for traveling
GPS
When traveling the GPS becomes your friend. Some people use the GPS to simply navigate around in the city where they live, but this electronic is even more important to have when entering unfamiliar territory that is hundreds of miles away from home. There area many different types of GPS on the market today and they all come in very handy for the traveler.
GPS may be one of the essential electronics for traveling, but a GPS photo tagging system is a gadget of convenience and organization. People often like to take pictures on their trips. The problem is when they do not remember where certain pictures were taken. With a GPS photo tagging system users can have a marker that shows the place they were in when they took each and every picture.
Trackstick II
Not many people have heard about the Trackstick II, but it is an electronic piece that many travelers have come to appreciate. With the Trackstick II travelers can always keep track of their adventures. This is technology that works with Google Maps, Google Earth, Microsoft Live and many more. The Trackstick, once connected, makes records of trips rather the person is in a car, plane, bus, train, or even on foot.
World cell phone
International travelers can find a world cell phone to be a very handy piece of electronic equipment. Most cell phone providers either do not offer coverage in different countries or charges huge fees in roaming, but with a World cell phone travelers can make calls in and to any country in the world without having to worry about roaming, lack of coverage, ore any other issues that regular cell phones have in this situation.
iPod shuffle
Many iPod fans know all too well the disaster that occurs when they drop their device in water. However, there is a waterproof iPod shuffle that is made entirely of materials made to keep moisture out. When traveling you never know what type of conditions you might find yourself in. Having a waterproof iPod shuffle means that there is just one less thing to worry about.
Solar powered backpack
One of the hassles travelers often run into is keeping all of their electronic devices charged up. With a solar powered backpack they can easily let that concern be a thing of the past. While the backpack is not powerful enough to charge up a laptop battery, it does work well on many other devices.
Hand powered generator
If the solar powered backpack is not enough energy for you then try a hand powered generator. Pumping the generator for only one minute gives you enough power to work a cell phone for 30 minutes. With the hand powered generator you can be in control of when where and how much energy you produce. No more hunting down an electrical outlet for you!
Most Recommended