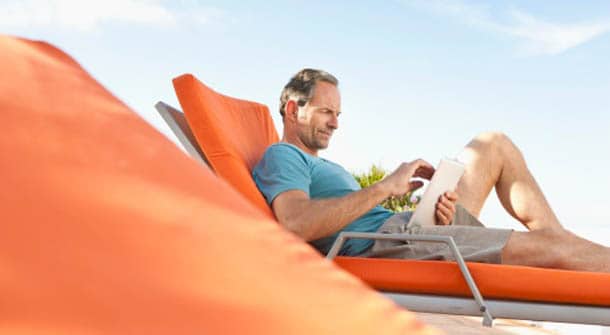 When summer comes oftentimes the words vacation and relation are synonymous and what better way to make those two come together that a great book that pulls you in and lets you escape for a little while. Whether you like action packed thrillers or deeply existential dramas, here you will find 4 books perfect for summer reading no matter where you are.
Books for summer reading
Joyland by Stephen King
So for those out there that are looking for summer reading that completely takes you away from the trappings of your normal life, Joyland is just the book to do it. The book is a short read compared to other books by Stephen King, but holds just the same intrigue and thrilling mystery and supernatural danger as any of his other novels. Centered around a younger teen who takes up a job at a carnival in the 1970s, the book explores the inherent creepy and otherworldliness that comes along with the world of carnies with a little murder and a few ghostly apparitions along the way.
Superman: The Unauthorized Biography by Glen Weldon
Exploring the wonderful world of Superman that has captivated the world since 1932, this non-fiction book attempts to delve into the not so common facts about the alien superhero and why he resonates with the public even 75 years after his creation. With the new Man of Steel's release this summer, this summer read is the perfect way to get lost in the world of superheroes of your childhood as you while the summer away.
The Son by Phillip Meyer
For those who are looking for something a little more western-themed, this book may be what you are looking for. Taking place through the 19th and 20th century in Texas, this book accounts the life of the McCullough family from one generation to the next through Comanche raids and oil booms, betrayal and murder, power and corruption… and everything in between. This is an American classic in the making that will draw you in and keep you flipping the next page eagerly until the very end.
236 Pounds of Class Vice President: A Memoir of Teenage Insecurity, Obesity, and Virginity by Jason Mulgrew
This self-written biography tells the equally hilarious and saddening coming-of-age story of Jason Mulgrew during his high school years in the 90s as a socially awkward kid who didn't quite fit in. This is the continuing story for the author's 80s childhood biography titled Everything is Wrong with Me which was a hugely popular blog until it was remade into a book that became a bestseller several years ago. Whether you were a jock in high school or a "Freaks & Geeks" kind of guy, you will laugh and smile along as Mulgrew sweeps you up in his story of growing up as a socially misguided teenager.