Four Tropical Vacations to Stay Warm this Winter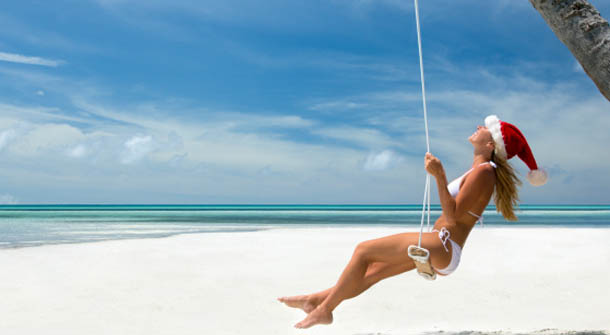 Four tropical vacations to stay warm in winter. During the winter months it can get pretty cold and if you live in an area where the snow sets in until spring, a few weeks away in tropical locales can help to take away the winter blues that oftentimes set in. There are some truly spectacular places around the world that would be the perfect tropical vacations during the winter that can ward off the chill that leaves you feeling like a human popsicle this winter.
Top four tropical vacations to stay warm in winter
The Caribbean
There is nothing so beautiful and comfortably relaxing as the Caribbean during the winter. When the snow sets in and the winter chill begins to make the days seem long and dreary the Caribbean is that perfect travel destination to help put a healthy glow back on your pale, pasty skin. The Caribbean features white sandy beaches, crystal clear blue water and a variety of adventures to experience, making it a perfect winter tropical vacation spot for you this year.
Cancun, Mexico
Mexico features some truly spectacular tropical vacations spots and one of the most beautiful is Cancún. The area is filled with ancient Mayan ruins, tropical beaches, snorkeling amid the clear water filled with marine life… it is a wonderful choice for those who love to experience a full vacation from days spent relaxing on the beach to fun filled adventures traipsing through ruins of ancient Mayan temples.
Cusco, Peru
When you think of warm, tropical travel destinations oftentimes Peru isn't the first thing that comes to mind, but the country is teaming with countless places to thaw during the winter months. From the mountain Andes, the beautiful Incan city by the name of Cusco features a wealth of possibilities to make your vacation one to remember whether you're looking to spend it relaxing in a gorgeous villa high up in the mountains or deep in the heart of the city.
Sicily
The Island of Sicily is a beautiful, Greek vacation hot spot that draws crowds during the summer. However, during the winter it is fairly quiet making it a perfect spot to not only stay warm, but to save a little money as well when tourist prices go down in the off season. The Greek island features a wealth of perfectly preserved Greek and Roman ruins to as well as fantastic beaches, a vibrant nightlife and countless resorts to stay at. Whether you're by yourself or spending the vacation with the family, Sicily is a truly magnificent place to stay warm this winter.
Most Recommended