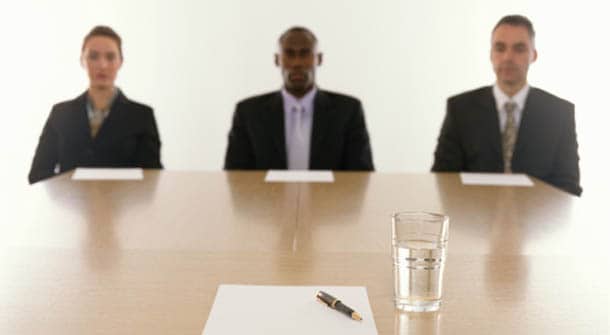 When it comes to getting hired the interview is your chance to shine or to go down in flames. What you do, say and bring with you to the interview can affect how the interviewer views you and what you could bring to the company and if you aren't prepared that viewpoint could be altered to the point that you lose out on a job that you need and/or want. Preparing for an interview is your biggest advantage to making the right impression so to help in that effort here is some interview advice to help you land that job.
interview advice Google the Company
Knowing a little about the company is a great way to show that you are not only interested in what the company does and your role within it, but that you are proactive in the interview process. Having an understanding of things like the company's mission statement, current executives, services/products can help you to understand what answer the interviewer is might be looking for, helping you to make a better impression and cement your value to the company.
Practice Interviewing with a Friend
Most people find themselves faltering and unsure during interviews which can hinder them from saying and doing the right thing to make a good impression so it is important to do a few practice runs to get used to the process. Have a friend put together a list of questions that you are completely unaware of and then do a mock interview as if they are thinking of hiring you. This will help you get used to answering questions on the spot as well as help you to identify any areas that you need to work on.
Make the Right First Impression
The first impression the interviewer forms about you is oftentimes one of the deciding factors when they contemplate whether or not you are the right choice for the job. To ensure that you make the best impression dress professionally in a suit and tie or at least in a clean pair of pants and button up shirt if the job is in a more casual environment. Shake the interviewers hand firmly while keeping direct eye contact and be as friendly as possible when you meet.
Listen Carefully and Think Before Answering
When they ask you a question take a moment to think about the answer before speaking. This can help you to form the most appealing answer and keep you from saying something that could endanger your chances of getting the job. Be professional while answering, never cuss or talk bad about a previous employer as this will make you look unprofessional and a potential liability if hired.
Bring a "Fact Sheet" to the Interview
Many companies require you to fill out an application while you wait to be interviewed even if you supplied a resume beforehand. Have a "fact sheet" with you with all the pertinent information you may need to fill out the application such as names, number, dates and descriptions of each job you previously held as well as references, licenses, skills, etc. If you don't supply them with the information or give them incorrect information if could look bad on you and possibly cost you the job.