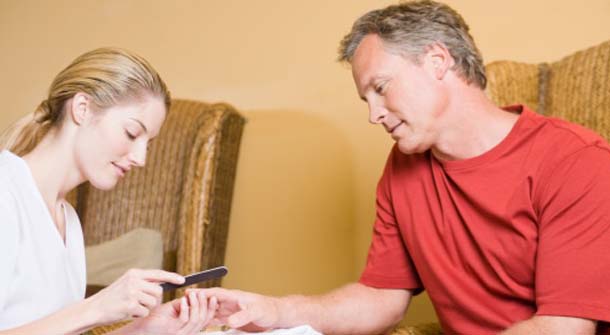 "Nice hands," isn't a compliment most men hear very often. Manicure is one of the top five things women notice when they meet someone new. Ladies often say they can tell a lot about a man by his hands, and it's true.
Why You Should Try a Manicure for Men
Dirty nails, ragged fingers, and rough, dry skin all say a man likely works hard… but it also sends a message that the man in question doesn't take good care of himself. On the other, well, hand… a guy with a manicure that gives him neatly trimmed clean nails and soft hands says he cares about his appearance and making others comfortable with his touch.
Go to the Pro's
The good news is you don't have to sit on your couch doing your nails to the ridicule of your friends. Just walk into any corner nail salon and ask for a men's manicure. If asked about nail shape, just say square or natural. Ask to have cuticles pushed back instead of cut. And request a buff and shine as opposed to polish, even clear. You should be able to get in and out for $20 or under and in 30 minutes or less.