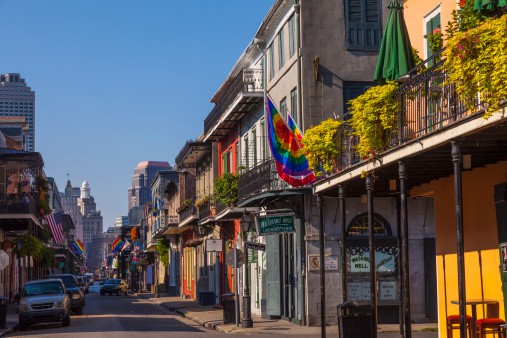 New Orleans is a city with rich history and extravagant night life. While it is most well known for its famous Bourbon Street, there is much more to this amazing Southern Louisiana city. When you travel to New Orleans you have the opportunity to experience things that you couldn't anywhere else. The city has its on unique vibe that drives visitors wild and keeps those who live there the craziest people in the states.
What to see in New Orleans?
The Music Scene
Beyond the French quarter and the fancy bourbon street there lays a city rich in culture and music. The city is an epic center of different cultures spanning from Europe to the Caribbean and back again to Africa, it can be said that New Orleans has one of the most diverse cultures in the states. Cajun food surrounded by countless famous jazz bars that sprinkle the downtown landscape, and frequent festivals give tourists the opportunity to enjoy themselves however they see fit. During the summer season New Orleans festivals are in full effect. From February to September festivals like Mardi Gras and the Jazz & Heritage Festival take over the town filling it with music, food, and fun times. If you choose to visit during these festivals be prepared for huge crowds and long lines.
Go to the Festivals
If you want to experience New Orleans beyond bourbon street and the popular festivals there is plenty to do. The rich history of New Orleans makes it a fantastic place to learn new things. Visitors can enjoy the National World War II museum, experience the world famous farmers market, or head out to Jackson Square and tour historic buildings. Ironically, these fantastic secret treasures of New Orleans are also free to do. You can travel beyond the famous and discover the infamous in this beautiful city if you just take the time to discover what it has to offer.
Visit the Bayou
In addition to the culture and history, there are plenty of other things to do in New Orleans. Although it is not known for its outdoor life there are some beautiful spots in and around the city. One of the best is Lake Pontchartrain, which is actually a wetland but due to its size is considered a lake. The wetland covers about 630 square miles and only reaches about 12 to 14 feet in depth. It is a beautiful location to check out during the hot summer months in New Orleans, and is a perfect example of the natural beauty of Louisiana.
Whether you choose to go wine tasting, dancing, drinking, or just come down for the crazy festivals, New Orleans vacations are an excellent way to get away and experience something different.