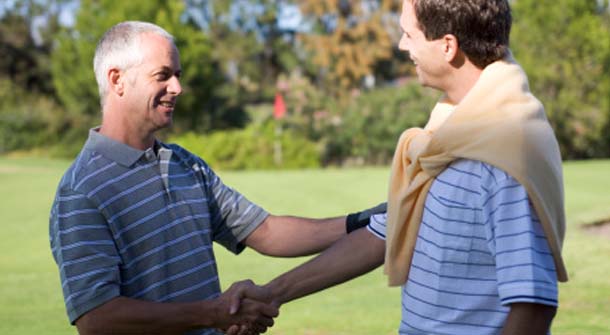 Looking to take your career to the next level? Well, if you have ever heard the saying most business deals take place on the golf course there is a good reason for that. Being active helps you learn a lot about someone. How they play sports can translate into how good of a business partner they will be.
Do they take extra mulligans, cut corners or are a sore loser? If you see negative traits in how they play sports that probably translates over into the rest of their work. Also on the flipside it can show their integrity and become a bonding experience. Both are keys to merge a future partnership. So if you aren't getting in the game are you may be missing out on some opportunities that you don't even realize. Here are a few sports that every business man should consider taking up or at least familiarize yourself with.
Sports That Can Help Your Career
Tennis
Tennis has been a long standing sport with elite status. Knowing the basics and being able to swing a racket can get you some much deserved respect. Other business men with the similar love for the game will share a common intrest. It's also a game that can be enjoyed one on one or as doubles.
Golf
When you think of business men and sports golf is probably the first sport to come to mind. You don't need to have exceptional athletic ability and there are always countless guys golf getaways and charity tournaments to participate in. Spend some time at your local driving range and putt-putt course to learn the basics so if you ever receive an invite you will be able to join in the fun, it might just help your career.
Football/ Basketball/ Baseball
These are the top three popular sports in the US. If you are not exceptionally athletic don't worry about playing the game yourself but do make sure you are relevant with the rules and professional sports leagues. Most business men will attend sporting events and inviting a big client out to a big game is one of the best ways to develop a business relationship out of a professional setting.