Indianapolis Super Bowl XLVI Things To Do in the City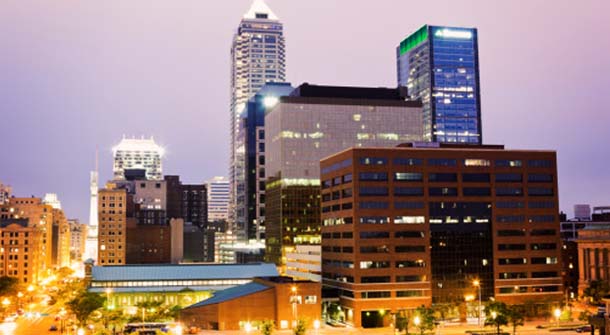 Two legendary teams the New England Patriots and New York Giants will face this Sunday in Indianapolis in what is sure to be an epic battle. If you are lucky enough to make it to the big game you already have your tickets and travel accommodations all set.
You're ready for some fun and action in….. Indianapolis??? Did the NFL not get the memo that it's still winter up there? Well you can rest assured that you can leave your flip flops and shorts at home but there is still plenty of cold weather fun to be had in Indy.
2012 Super Bowl XLVI in the great city of Indianapolis
Things to do in Indianapolis
If you head downtown Indianapolis you will be pleasantly surprised to find a wide variety of restaurants within walking distance of each other. For an upscale experience try The Restaurant at the Canterbury Hotel where you can find entrees like roast duckling and chargrilled filet mignon. If you're looking for something hip try hot spots like Latin style Adobo Grill or 6 Lounge and Restaurant where you can grab dinner and then head over to the lounge to dance the night away.
Want to go more laid back try Dick's Bodacious Bar-B-Q this Texas style BBQ joint has a great selection of craft beer (many of them local) and finger licking good BBQ that will definitely get you in the mood for some football. Best part is its only 9 blocks away from Lucas Oil stadium if you want to walk of your meal before the big game.
Want to get in on all of the NFL fun?
Head down to Super Bowl Village at the Indiana Convention Center. You will a featured called , Tailgate town, games that allow your to interact with NFL type activities, and live concerts with guests like Gym Class Heroes featuring Adam Levine. There are also several bars and other attractions and a zip line that will take you across the whole Super Bowl Village for a one of a kind bird's eye view. Did we mention all of this (except drinks at the bar) is completely free? If you are lucky enough to get invited to one of the VIP parties or events you are in for a real treat. So have a great time in Indianapolis and enjoy Superbowl XLVI.
Most Recommended