Job Search Efforts Strategies To Be Effective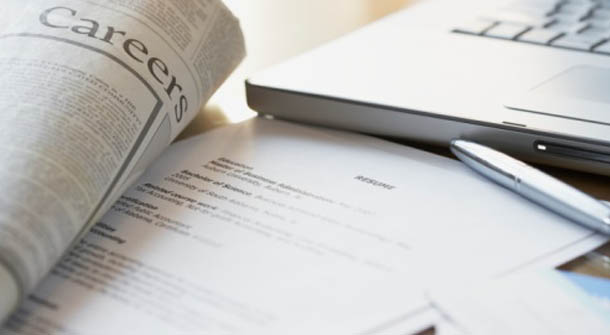 Job search efforts, In the current market it is an employer's game; they decide how much to pay you, what education you must have to apply, what experience you need and so much more. Even worse is the fact that there are millions of people just like you who are out of work and up for the same jobs that you are. Because of this, it is vital that you stay on your game and make your job search as effective as it can be due to the high demand placed on you by the employers and by the sheer competition you are up against. Take a look at these 4 tips to keep your job search efforts effective and land that job you want and need.
Tips to keep your job search efforts effective
Get All of Your Ducks in a Row
When it comes to job searching the first thing you need to do is make sure that the small details are in order. This can include setting up an email account/voice mail for employers to contact you through, reviewing and updating your resume with the most up-to-date information, having a list of references (both professional and personal) ready, having copies of letters of recommendation, etc… all of this is necessary towards ensuring that you not only are showing your competence in paying attention to even the smallest details, but you are ensuring that all those efforts don't go to waste because they can't get a hold of you properly.
Create Resume/Cover Letter Templates for Different Industries/Jobs
All too often job searchers get lost in the motions and just automatically send along a standard cover letter and resume without taking the time to tailor them towards a specific job or industry. This can be your downfall. By tailoring resumes and cover letters to be specific and personal you have a better chance of making an impression and showing your specific skills/education/experience that makes you best suited for that particular job.
Find Help/Get Job Search Resources
Most people fail to realize or take advantage of the valuable job search resources that can be found online and locally. From contacting the local Employment Development Department for help with your job search to using resume and cover letter building programs that help you make the most of the documents that you supply employers with…. All of it is integral to ensuring that you have the best chance of searching out jobs that not only suit your skills/education/experience, but that pay well and meet your career goals.
Network Your Ass Off
Because a job search in today's market is fiercely competitive, using other resources like professional and personal connections is of the utmost importance. Whether you try and reach out to family/friends/previous co-workers or you use online and in-person networking tools to make new connections, networking may be your biggest asset in finding a new employment position. Use social media, local business groups, personal/professional contacts and more to build a network of connections that can help point you towards open positions and even recommend you for positions in companies that aren't even being officially hired for.
Most Recommended