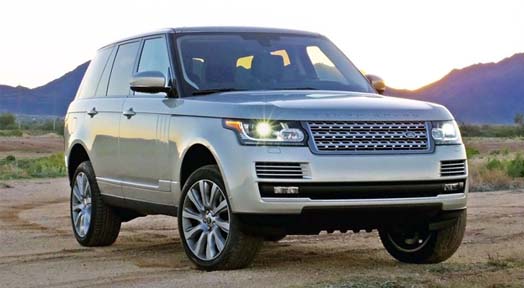 Driving a top luxury SUV is an important symbol for today's modern man. Whether you're pulling up in style to an exclusive event or navigating mountainous terrain during a weekend getaway, upgrade to first class with these top luxury SUVs of 2013.
Top luxury suv for the modern man
The Infiniti JX
The latest Infiniti JX is this year's choice for modern family men. Perfect for transporting kids to weekend cabin barbecues, this is definitely one of the most functional luxury SUVs for successful Dads on-the-go.
In addition to efficient fuel conservation, This 2013 JX offers improved third row access for comfortable family road trips, charging stations for your smartphones and iPods, voice recognition, GPS, premium leather interior, and much more.
Land Rover Range Rover
The 2013 Land Rover Range Rover is complete with a lighter, more efficient design and high-end leisure accommodations for backseat passengers. With features like luxurious leather interiors, an expanded moon roof, and rear seat tv entertainment this luxury SUV offers any man a taste of how the other side lives. The supercharged engine has 510 hp and can go from 0-60 mph in 5.1 seconds further proving the Range Rover as the ultimate choice for luxury and performance. With a starting price tag of over $80,000 and a waiting list of a few months this top luxury SUV does not disappoint when it comes to prestigious rides.
Porsche Cayenne
The classic sophistication of the 2013 Porsche Cayenne is a luxurious modern SUV with a vintage twist. This elite vehicle definitely looks ready for beach resort season with its classic Porsche lines and ivory white finish; plus it's also available in a range of stylish tones. Definitely the "sports car" of the SUV world, this Porsche Cayenne is ideal for modern men looking for that superior sports car drive in their SUV.
Mercedes-Benz GL Class
Luxury SUV guides aren't complete without mentioning the latest offering from top automaker, Mercedes-Benz! This year Mercedes unveiled their latest 2013 GL class SUV, and it didn't take long for critics to praise its premium off-road capabilities along with its high-end accommodations, design, and aesthetic.
The GL Class definitely leads the way in interior accommodations as well. Not only does the GL Class come decked out in premium quality leather and fine wood embellishments, it also features an HD home entertainment system, charging stations, and so much more!
Among this year's honorable mentions is the 2013 Acura RDX for its simple and practical luxury experience, the compact appeal of the 2013 Audi Q7, and the latest RX SUV from Lexus.