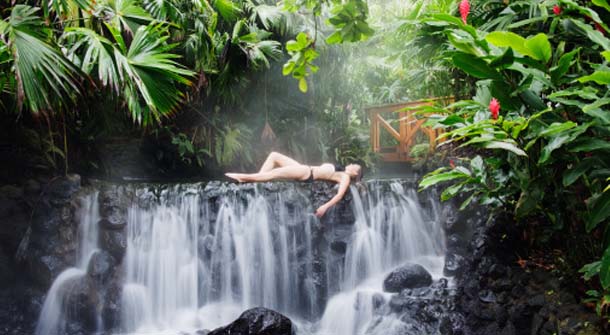 Vacation in costa rica, When it is time to get away from it all for a little while, you want to pick the perfect location, especially if you don't get to vacation very frequently. Why should Costa Rica be on your list of places to visit? Here are some great reasons to visit this relaxing Central American country.
Top Reasons to Visit Costa Rica
Great climate and location
Nestled between Panama and Nicaragua, Costa Rica is in the tropical zone right on the equator. That means plenty of fun in the sun. Whether you love to be in the water or laying out working on your tan, this is a perfect country in which to spend your time away from the office.
If you want to head south of the border, this is one of the safer countries to head to. The drug trade doesn't have the foothold here that it does in other nations. Tourism has keep the nation clean. They don't even have a full time paid military. Just hang on to your valuables and don't flash them around too much since the primary crime in the country is theft. That just comes with the territory of being a poorer nation.
Great prices make vacationing in Costa Rica less expensive
Speaking of poor, since an economic downturn a few years back, Costa Rica has become a much less expensive nation to vacation in. It still has everything you need. You can visit north or south of the equator. You can see the Pacific or Atlantic coast. And you can do it all in one trip, since travel won't cost a ton and the whole country is only about half the size of Kentucky.
Beautiful Beaches
According to the World Health Organization, Costa Rica is actually a healthier nation than the US. Maybe cheap healthcare is the secret. Costa Rica is a popular spot for vacation medicine. If you need a pricey procedure, maybe you can combine it with your trip. Save a ton of cash, and spend your recovery on a beautiful beach surrounded by bikini clad women. It's pretty much perfect (assuming the surgery wasn't for a weak heart... then you may want to stick to your room).
Food and environment
Let's top of the list of reasons to head to Costa Rica with two of my favorites: food and the environment. You'll be able to stuff yourself full of inexpensive and healthy foods which are prevalent in the local cuisine. Plus, if you are into Eco-tourism, there are plenty of exciting packages to choose from.
Yes, whether you are looking for adventure, relaxation, or a place to get your gall bladder removed, Costa Rica is a safe and fun place for your travels.