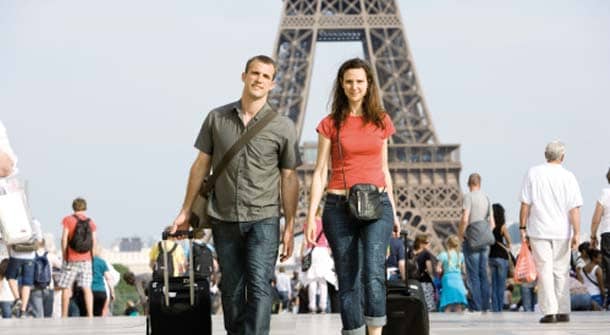 Instead of picking a hotel with a great gym, try one that offers the greatest walk ability taking strides on your vacation to area attractions and hot spots. Pack a comfortable set of shoes and you'll be ready to keep yourself fit without devoting hours of your precious vacation time to the gym. Check the Walkability score of your vacation.
Walk ability taking strides on your vacation
Fine restaurants, an Olympic-sized pool, 24-hour concierge... these are all popular selling points for a hotel or resort. But one of the one most overlooked by fitness buffs is the proximity to relevant points of interest. A 1-mile walk takes the average person anywhere between 15 and 20 minutes, which is about as long as it takes to call a cab, wait for a train, or drive to a location and find parking. So without losing any time, you can get yourself a burn of up to 120 calories for every mile you walk, more if you're walking up-hill or climbing a lot of stairs. At the same time, you'll get a chance to admire local architecture, discover hidden cafés, bars, restaurants, art galleries and more.
Check with the concierge
Since many hotels don't publish walking distances on their websites or in their brochures, you can always call and ask the front desk. But if you're still in the early planning stages of your vacation, locate the hotel on a site like Google Maps and then search for nearby restaurants and attractions for the best walk ability. You'll get the distances to each spot and you can even search other hotels or resorts if you notice a cluster of interesting places you want to be more centralized near.
Check travel sites
Travel review sites like Trip Advisor can also give you some insider recommendations on hidden gems to check out or "underground" hotels that may not be part of a multi-national chain but still offer excellent services and quality in addition to an ideal location.