Washington DC Vacation – A Capitol Idea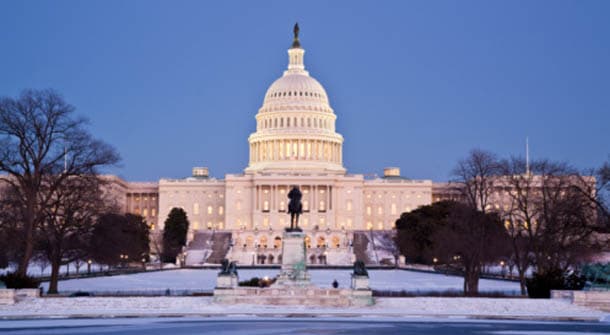 Love travel but hate feeling like your forcing your cardio workout into the schedule? Pay a visit to our nation's capitol, Washington DC Vacation. You'll find that simply visiting the sights will get you plenty of mileage. Simply walking the city should get your between 10 and 15 miles a day depending on which attractions you choose to visit.
What to see on a Washington DC Vacation
Smithonian Museums
The Smithsonian Collection of Museums encompasses over 5.5 million square feet of exhibit space. That's roughly 400 to 500 miles worth of walking past some of the most amazing discoveries in science, history, culture, zoology, art, aeronautics and space. At just over 1 mile from end to end, the National Mall is home to the Lincoln Memorial, the Washington Monument, the Holocaust Museum, the Vietnam Memorial and the famous reflecting pool. During the day it's good for a leisurely stroll… after the sun goes down it can be good for a leisurely jog through history.
Georgetown and Foggy Bottom
Just a 3-mile walk from the National Mall is the much beloved Georgetown and Foggy Bottom area of DC – a favorite destination for restaurants, live music and a thriving social scene. Georgetown University is on the western edge of the neighborhood and its gothic architecture and gorgeous campus quad makes for a pleasant jog or stroll, particularly in fall when the foliage begins to change colors. Some of the must-try restaurants include Café Milano, Prospect Café, Tackle Box and Neyla. Hit Rose's Dream Bar & Lounge up or Bayou for a mix of great eats and the best in local live music ranging from folksy blues to acoustic pop.
Easy to get around without a car
The great part about Washington, DC is that it is an incredibly walkable city. Between the close proximity of attractions and the well-planned metro, there's hardly any need for a vehicle at all. And, even though you may choose to do quite a bit of walking (don't forget comfortable footwear), you won't notice it until you return back to your hotel at the end of the day. After a quick rest, you'll be ready for more and you won't feel like you let ignored your cardio commitments.
Most Recommended