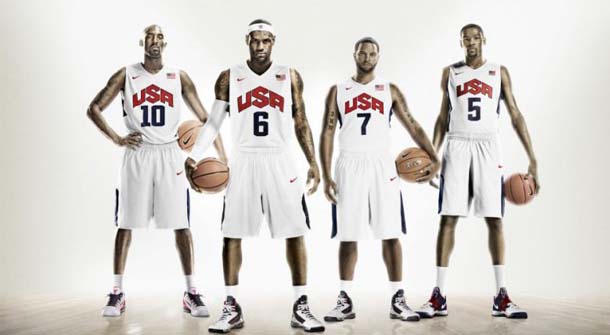 The Olympics Games that are to take place this year have already stirred up a lot of excitement among sports enthusiasts and participants alike as the Basketball championship comes to a head with teams from all over the world coming to London to take their chance at winning the gold for their country. The United States has dominated the Basketball game since it was introduced at the Olympics Games in 1936 and the US team is the current defending champion as they carried the gold medal in the previous Olympic competitions that were held in 2008. Basketball fever has taken hold of those awaiting the Summer Olympics with many expecting the US team to continue their all out domination of the Olympic sport by winning this year's Olympic Games as well. However, this may change as other countries such as Spain, Russia and China are emerging as fierce competitors in the basketball championship at the Summer Games. Nevertheless, the US team still has the advantage in this year's competition and hope to retain their title as the team to beat when it comes to basketball.
The preliminary qualifications for the countries that are to participate in the basketball category have already taken place with the results being tallied through the outright qualifications at national championships, the wildcard placement and the Great Britain team which had an automatic qualification due to the country being the host at this year's Summer Games. A total of twelve basketball teams are set to take part of the Olympic Games this year and the battle for the gold will be one to remember. Basketball is normally played by two sets of a five member team and involves the shooting of a ball into a hoop that is placed around ten feet from the ground. However, there is a difference in the basketball games played at the Summer Olympics and that difference is that each country team is comprised of twelve players as compared to the usual five. This allows for a game that is filled with fiercer competition, alternates and stability that is vital to the overall Olympic competition.
The 2012 Summer Olympic basketball games are scheduled to take place between July 28th and August 12th. The basketball games will played at the and the newly built O2 Arena which will be referred to North Greenwich Arena since the Olympics do not allow commercial names to be used. As the twelve teams converge on London in late July and early August, the competition for the gold is ready to take place with the US team set to defend their title as reigning champions.