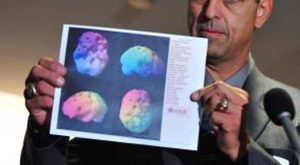 The first arguments in a lawsuit against the NFL brought by over 4,000 former players were heard Tuesday in the U.S. District Court – Eastern District of PA in Philadelphia. The players are attempting to sue the league arguing the NFL was negligent regarding concussions, glorified violence, and profited from the damaging hits known to occur in NFL games.
Judge Anita Brody heard arguments from both the league, represented by Paul Clement, former U.S. Solicitor General, and the players whose attorney, David Frederick, once clerked for Supreme Court Justice Byron White. Clement and the league argue that the case should be decided by the terms of the NFL's collective bargaining agreement and not the federal court system. Clement also countered the players' argument that the NFL profits from monetizing violence. He pointed out that the players' union shares the profits with the league for videos made by NFL Films.
The former players argue that the league has assumed a role of "guarantor of player safety" since it establishes rules and equipment standards. The players also believe that the NFL has concealed emerging science regarding concussions and post-concussion difficulties. With the establishment of the Mild Traumatic Brain Injury committee during the Paul Tagliabue-era, the players' group believes that the NFL has taken on brain injury as its duty, outside the confines of the collective bargaining agreement.
To further damage the NFL's position, Frederick referred to Kline v. Security Guards, Inc., a similar case in that a workers' union sued its employer when it discovered the employer was concealing relevant information from the union. The union won and the NFL is fretting.
Concussions and the effects of high-intensity impacts over an NFL career have received national attention since the highly publicized suicide of former NFL All-Pro linebacker Junior Seau. And Seau is not the only one. Former Chicago Bear Dave Duerson took his own life as well and many other former players battle dementia, depression, and other ailments related to impact on the brain.
Judge Brody's decision will go a long way in determining how this case plays out. One of the difficulties for Brody, and the case in general, is dealing with "gap players." Gap players are those who played before 1968 and between 1987 and 1993 when no collective bargaining agreement existed. Even Clement agrees that the most difficult cases are the ones involving gap players. It would be hard to argue that the hits that affected a player were the ones from those years.