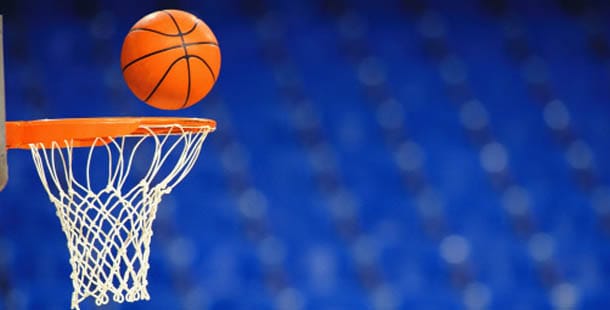 Whether you love college basketball or just think of it as the entertainment before football season starts back up, it's hard to resist the perennial allure of the NCAA Final Four Men's Basketball Tournament. Some of us thrill at watching a big-time powerhouse dominate the brackets. Others of us can't help but pull for that magical Cinderella team to hopefully make it all the way to the title matchup.
2012 Men's NCAA Final Four Lineup
This year is no different; it's just a matter of knowing which teams are in the midst of a great year and which ones may need some help. Of course, history plays a big role here, too, as the tournament seeds are often strong predictors of how far a team will go. In the past 25 years, the final four teams are usually teams seeded 1 through 5. In fact, there has only been 7 times in the past 25 years that a team with 6-16 seed that has made it to the final four bracket. National Champs also follow a certain historical trend with one of the four #1, #2 or #3 seeds winning it all 23 times out of the last 25 (for the record #1s have 17 wins, a #5 has never won the tourney, and a #6 has only accomplished this feat once). So, as you sit down to watch the selections and bracket-building, keep these stats in mind.
The Power Conferences
Look for the power conferences to represent big in this year's show. The Big 10 should get at least 3 teams in the tournament – Ohio State, Michigan State and Wisconsin. Indiana and Michigan might also get a nod if they continue to play strong. Out of the SEC, look for Kentucky, Florida, and Vanderbilt to all make a strong showing, though they may be joined by Alabama, LSU or Mississippi State depending on how the SEC conference tournament shakes out. Duke, North Carolina, Virginia, and Florida State are all rocking the ACC – which should make for some interesting play coming into the home stretch of the regular season. Some typical "small school" favorites will likely be back this year – including Marquette, Baylor and Louisville should make an appearance, and it's not out of the question that we may still see Butler and VCA ride the bubble to an at-large bid.
As play gets started, the teams that have the best chance of advancing are those with strong defenses. That's right, the saying, "Defense Wins Championships" applies to college basketball as equally as it does football. This year's defensive strengths lie heavily with Ohio State, Virginia, Wisconsin, Kentucky and Michigan State. No big surprises there, right? But don't count out Missouri, Syracuse and UNC… though they may not be as defensively dominating as other teams, these three teams play solidly balanced offensive and defensive basketball, which is always an asset come tourney time. Keep an eye on Vandy, Florida State, Cal and Wisconsin, too.
Be wary of the underdog
These dark-horse contenders are playing well and may be hitting their best basketball just at the right time for winning those close games during tournament match-up. They also have shown a tendency to hit in-game hot streaks right when they need them during pivotal games. Going into overtime, this could be the difference that deals higher-seeded teams an upset when facing these squads.
So who's your favorite to win it all this year? Let us in on your picks in the comments section!