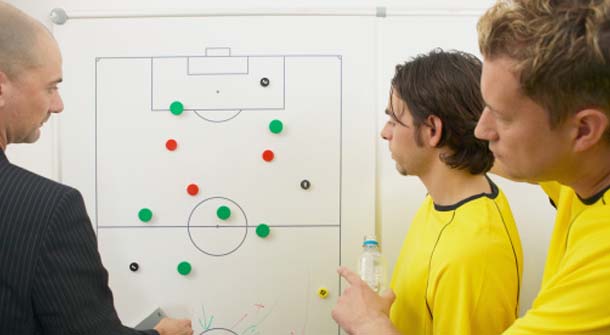 Being a competitive golfer for more years than I can remember has given me a number of things to look back on and reflect to see what has helped my success and what hasn't helped. One fun activity which I highly recommend to anyone wanting to achieve something whether it is a smaller waist, lower race time or a heavier lift is to create a vision board. You get to be the artist. You get to pick out inspiring pictures, quotes, and sayings. You can write out your goals and desires. You then arrange them all on a poster board and hang it up where you will see it all of the time. I also recommend you take a picture of it and put those pictures in your car, in your wallet and at your office, to remind you throughout the day. The more we visualize and imagine our goals the more they take shape and become a reality. It governs all decisions that we make keeping them in line with our ultimate goal.
An excellent personal experience that I can share regarding a vision board was a simple exercise I did before I qualified for the 2005 US Open at Pinehurst #2. I was still the assistant golf coach at the University of Florida. In the fall of 2004, I cut out a few pictures of Pinehurst #2 and the US Open logo and taped them to my mirror. I looked at those pictures for 8 months every morning and evening. As the event was approaching, I was playing more and more golf with the team and in preparation for the qualifiers. My dad had purchased me a shirt when he was at Pinehurst and few years earlier that was a logo of the 2005 US Open. I would pull that shirt out and look at it and imagine myself playing that week and what a great father's day gift to give my dad considering the U.S. Open finishes on Father's Day Sunday. Sure enough, I qualified for the U.S. Open after having not competed in tournament golf for nearly two years.
One major mistake I made with my little vision board was it stopped with just qualifying for the U.S. Open. If I could do it over I would have carried it further and designed pictures depicting me holding the trophy and winning that Championship. I had a great experience that week but that was it. I had achieved my goal of being there. I didn't fully believe I could win the event. I hadn't been competing much and felt I wasn't ready. The mind though doesn't know the difference between imagination and reality so when you create your vision boards carry it through to exactly what you want. The mind is powerful when we direct it in an unwavering direction.
Enjoy being an artist and creating your unique vision. Just remember you might get what you ask for!