Lance Armstrong – Beyond the Controversy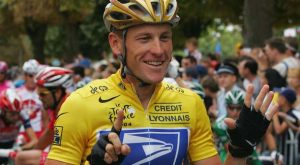 Before Lance Armstrong, did cycling even exist? Well, we did have Greg LeMond, three-time winner of the Tour de France and two-time world champion, but did sports fans really pay any attention to cycling?
Lance Armstrong Cycling Legacy
Love him or hate him, right or wrong, Lance Armstrong, former seven-time winner of cycling's most prestigious race, the Tour de France, brought attention to the sport, most recently due to his admitting that he used performance-enhancing drugs while competing.
Armstrong's career is well-documented. He was competing in triathlons as a teenager and switched to full-time cycling not long after. In the early to mid 1990s, Armstrong was an up-and-coming star winning a world championship in '93 and a handful of stages of the Tour de France. In '96 he was diagnosed with testicular cancer which he beat by '97 prior to his seven consecutive victories in the Super Bowl of cycling, the Tour de France.
Controversy During His Later Career
During the later part of his career, Armstrong faced constant allegations of doping which he denied claiming that he had never tested positive in over 600 drug tests throughout his cycling career. In 2004 reporters Pierre Ballester and David Walsh published L.A. Confidentiel in which they alleged Armstrong had used performance-enhancing drugs. After Armstrong won his final Tour de France in 2005, the French newspaper Le Monde reported that Armstrong admitted using performance-enhancing drugs after surgery on his brain related to his cancer treatments. Finally, in 2011 and 2012, US federal prosecutors and the USADA (United States Anti-Doping Agency investigated and accused Armstrong of using the drugs.
The Great Lance Armstrong Never to Cycle Professionally Again
Armstrong fought back filing a lawsuit in July 2012 to prevent the USADA from pursuing its case or issuing any sanctions against him. Armstrong lost and the USADA stripped Armstrong of all competitive results from August 1, 1998 to the present as well as issuing Armstrong a lifetime ban from any competition or activity for which the agency has jurisdiction. Cycling's ruling body, the Union Cycliste Internationale (UCI), then announced that it would not appeal the USADA's recommendations stripping Armstrong of all his Tour de France victories as well as vacating his bronze medal at the 2000 Summer Olympics.
Armstrong is also well known for the Lance Armstrong Foundation which supports people affected by cancer. People everywhere know the yellow Livestrong bracelets, the sales of which raised over $325 million dollars. Armstrong, with other well-known athletes, founded Athletes for Hope, which helps professional athletes get involved in charitable causes and hopes to inspire non-athletes to do the same.
Armstrong Coming Clean
In an interview with Oprah Winfrey, Armstrong finally admitted that he had, in fact, used performance-enhancing drugs and used blood-doping, which increases the number of red blood cells in the body thereby improving an athlete's aerobic capacity and endurance. The interview has captivated the nation as they learn more about the man who lied repeatedly about performance-enhancing drug use. Regardless of opinion's about Armstrong, one thing is true. He put the sport of cycling on the professional sports' map.
Most Recommended