Setting Goals. Visualizing Success.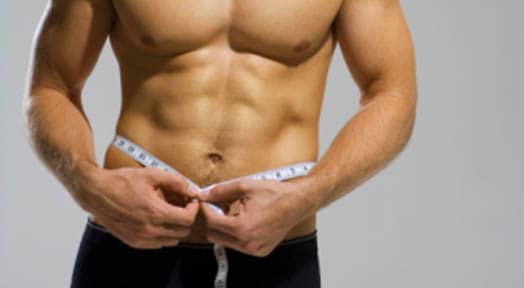 I was about 13 the first time I stepped into a gym. That's when I first got hooked on working out. Sure, it started out as wanting to "get big" so chicks would notice me, but over the years it's become much more than that. You see, for the past 20 or so years, I have been trying to figure out everything related to changing one's physique – through training, diet, rest, setting goals, and visualizing success.. But it's only been in the last handful of years, I've started to "get it".
Part of that understanding has come from my decision to pursue competitive bodybuilding. I started pretty late (age 31 is just past fashionably late in competitive circles), but I realized if I really wanted to see what I could accomplish I had to push myself towards an ultimate goal. So I started with preparing for a contest just to say I did it. So I could know what I could accomplish. I must say, though, that first competition didn't go all that well, so I could've just as easily decided to stop competing before I really started. However, after getting better and better (with the help of my friend, mentor and trainer), my goals changed a bit. The new goal became earning my Natural Pro Card in one of the natural bodybuilding organizations. That means winning my respective weight class and the overall title for a sanctioned competition. A quick word about "natural"… quite simply it means I'm a competitive bodybuilder who has committed to being a life-long 100% drug-free athlete. That means no hormones or anabolic steroids. All of the shows I do are drug-tested. And, when I'm on stage, what you see is the results of my own hard work in and out of the gym.
Anyway, after that first contest, I started actively pursuing competition-level results… it wasn't an easy task with work and two small kids… but that was also part of the challenge. In the last 2 years, there have been four very near misses – three very close (per the judges' scorecards) 2nd place finishes in my weight class; plus 1 class win, but 2nd in the overall. I almost feel like the Susan Lucci of natural bodybuilding at this point.
And here's where goal setting becomes really important in any fitness pursuit you choose to take on. I could have taken the easy out on any of those near misses. But like so many things in life the only thing standing between me and the success I wanted was me. So this year, I'm taking a full year off from competing to focus on what drew me to bodybuilding and using that time to focus on certain areas of my physique. The next time I hit the stage, I plan to leave the judges no choice but to grant me the honor of achieving natural-pro status.
Most Recommended