Bottom Sex Position Who Has The Ultimate Power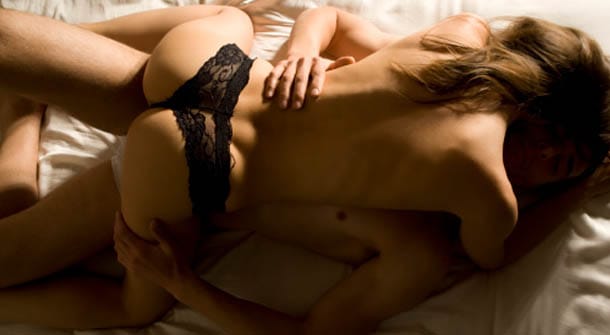 So do you think about being on the bottom sex position? A lot of men still seem to think that it's their masculine duty to be the partner "on top" during sex. Likewise, there are a lot of women who believe the same thing. But you both may find more pleasure, enjoyment and new facets of your relationship by switching sides and being on bottom. Men usually find that they're able to last longer with the additional ability to focus on holding back the climax. Women find that the new angles can create greater sensations of pleasure. Both parties find that there are more opportunities for eye contact, intimate conversation, and the ability to gauge each other's enjoyment.
Tips for being on the bottom sex posistion
On an emotional plane, women often relish the new level of control over the sexual situation… being able to provide pleasure to her partner while also guaranteeing her own climax. Men, on the other hand, find a new kind of excitement in watching their partner's increase in pleasure while being on bottom during sex in a new relaxed position that makes sex seem less like "work."
Change it up
If you are a very regiment type of guy, that's an even better reason to change up your sex routine. If you stick to the same old boring positions it may leave your woman wanting for more. Maybe since you are the man of the house she may feel awkward to bring it up but adding a little additional mattress play can go miles to show your woman you are still turned on by her and want to bring her extra pleasure.
Let her go cowgirl: bottom sex position
The woman on top "cowgirl" position may not be too new for most people, if you already enjoy this position there is still room to make it hotter. Try the "reverse cowgirl" which is pretty much the same but have her facing backwards, this allows her to really take control and you can focus on her "assets." There is also the "easy glider" where she lays flat on top of you belly to belly, allowing for more of a full body rub. Another great position with her on top is "the catcher" where she sits on top and moves her feet forward to where they are planted on the bed this let's her use her legs to move up and down easier all while hitting new pleasure points.
Bring it up first in sexy conversation: bottom sex position
To suggest the idea to your partner, talk about it beforehand. While some people may be receptive to the idea of switching positions once already engaged in sex, for others it can ruin the mood. So bringing it up before heading to the bedroom ensures you don't interrupt the experience. If your partner is unsure, explain your motivation. If you want to be able to admire her body more, say so. If you think it will bring her more pleasure, let her know that too. Or, if you're interested in exploring something new and adding another dimension to your sex life (without necessarily complaining about your existing sex life), that's okay too.
Most Recommended