Bucket List Sex Ventures To Try With Your Partner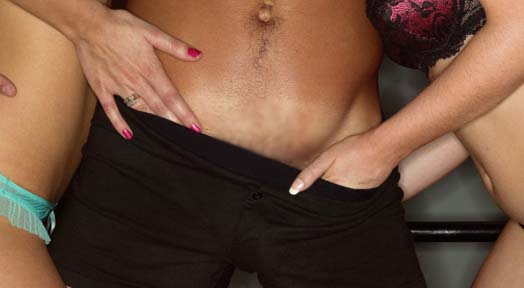 Sex the final frontier. Not only is it on every man's mind at least 5 times a day it turns out it is quite healthy for you. So as a magazine that promotes health and fitness we have to encourage every man to sow his wild oats and take on these bucket list sex ventures.
Bucket list sex ventures
Sex on the Beach
Just like the drink, sex on the beach is intoxicating. Find a private beach or sneak down at night while on vacation and get it on while the waves crash around you. Just make sure to bring a towel because you definitely don't want sand getting in all the wrong places now that's a bucket list sex ventures.
Sex Like A Millionaire
Get down in high style and see how the other half lives between the sheets. Rent a penthouse or luxury suite at a high class hotel, splurge on a fancy dinner and sip champagne in those fluffy robes. Any woman will be ready to drop the panties when lavished in luxury. It will be a great memory and always a sexy place you can return to in your mind.
Sex in a Public Place
There is nothing like the thrill of being in public that can enhance a sexual encounter. That doesn't mean go full Monty in the park where children play (you will get arrested for that). Just sneak to the back of the parking lot or sit in a secluded area in the movie theater and get your naughty on.
Light Bondage Sex
You always see the girls in leather outfits with whips and handcuffs in the adult movies but have you ever thought of trying it out for yourself? Talk with your partner and see how she feels about spicing things up with a little light bondage for a spankin' good time.
Three-way Sex
We know the ladies might think this is a little sexist but every man dreams of having two girls at one time. It's just a fact! Get your kicks in while you're still a bachelor or if your lady is into that kind of thing try it out and fulfill that desire. You will die a happy man knowing that you have conquered that bucket list sex venture.
Most Recommended