Date Night Ideas Four Ways To Make Them New Again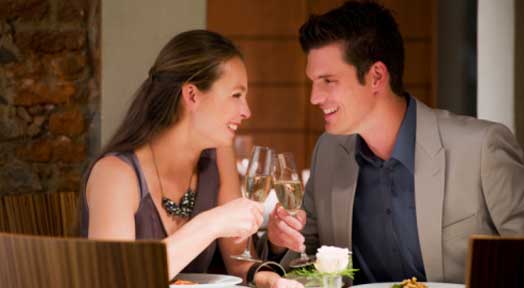 When a couple has been together for years a dating rut is all too common; you get set in your ways and before you know it you are doing the same old thing every Saturday at the same time each week. Let's be honest, doing the same thing every date night isn't fun and takes away from the objective to spending time just with each other. That is why it is important to shake things up and make sure to avoid the rut, but how do you do that? Take a look at these 4 ways to make date night ideas new again.
Four ways to make date night ideas new again
1. Take Your Partner for a Romantic Mini-Road Trip for the Day
A great way to shake up things when it comes to date night is by renting a nice, sports car or luxury car and taking a fun joyride to get better acquainted with your neck of the woods. During the winter pack along a warm thermos of hot chocolate or coffee, bring a few tasty treats and go for a ride with your baby and see what the road has to offer you. If its summer pack along all the fixings for a picnic and find a romantic place to stop and spend a few hours together in nature.
2. Take Dancing Lessons Together
Dancing lessons, especially the sensual Latin varieties, are an excellent way to liven up date night in a fun and entertaining way. Learning to dance together can help not only to allow each of you to learn the subtle queues of your partner body, but create a few hours of stimulating foreplay that gets you in the mood to run home and spend the night learning each other's bodies all over again.
3. Camp Out Under the Stars
There is something about the beauty of a starry sky that helps to add a little romance and sensuality to a date. By setting up a little camp in your backyard with music, candles, delicious food and the beautiful night sky, camping out can change up the boring routine of date night and give it a little mystery and unexpectedness that makes your date one to truly remember.
4. Attend an Event: date night ideas
Instead of going the regular route of dinner and a movie that is common for dates, why not attend an event such as a blues club, a local play, comedy show, etc. Doing so allows you to not only change up your routine, but allows you to stimulate your minds and give you a topic to talk about besides the normal subjects like work, family or friends.
Most Recommended