How Libido and Aging Can Affect Your Sex Drive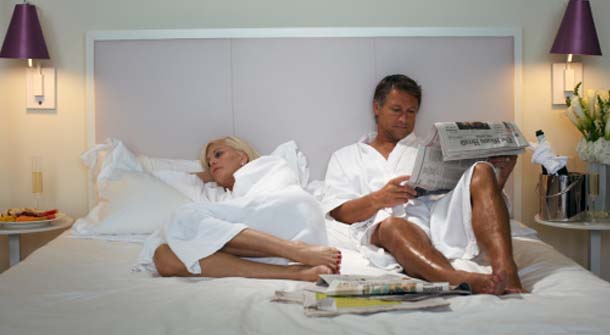 It's a fact of life for men Libido and aging go hand in hand, sex just isn't as exciting of a prospect as it used to be. That doesn't mean that once a guy hits a certain age, he just stops caring about sex. But most men who are in their 60s and 70s see the libido and aging effects as a steep decline in sex drive.
What's the connection between men libido and again?
The fact is, however, that the decline in sex drive isn't always a natural effect of aging. There are many other factors than can be involved. Two factors that can seriously dampen the male sex drive are depression and stress. These can affect men of any age, but combine these factors with aging and you get the recipe for a dramatically reduced libido.
Lower Testosterone Levels
Primarily the issue for reduced libido and aging in men is that they simply don't have as much testosterone. With fewer male hormones present, sex drive is reduced. But medications can be to blame as well. As we age, and health problems set in, we often get pumped full of prescription drugs by our doctor, and loss of libido is frequently on the side effects list whether your doctor happens to mention that or not.
So the real question is: How do you fix the problem?
It depends on the underlying cause. For example, if depression is the culprit, and antidepressant may solve the issue (assuming reduced libido isn't a side effect of the drug). If hormones are to blame, testosterone treatments exist to get the body back into balance. If the problem is medication, talk to your doctor to see if there is an alternative with different side effects (it would be great if we could ask for no side effects, but let's be realistic here).
Erectile Dysfunction
Erectile dysfunction is unrelated to libido issues. This is a condition in which the sex drive is working fine, but the equipment isn't up to performing the deed. This is also a condition that is linked to aging. The good news is that if your manhood stops working before you lose the desire to use it, there are plenty of medications that can get you back in the game.
While sexual desire is natural, and losing it seems unmanly, it can be comforting to know that it is a normal part of the aging process to some extent. If you think you have lost your libido prematurely, have a frank discussion with your doctor about what the cause may be and how to fix it.
Most Recommended