Painkillers And Sex Issues Problem in Men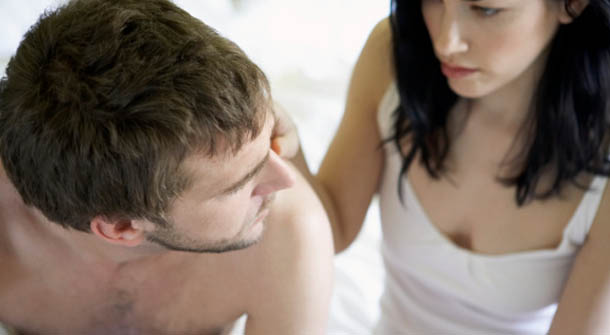 Painkillers and sex issues, Analgesic or painkillers, as they are more commonly known, has its major effect on the peripheral and central nervous system. Painkillers range from paracetamol to non-steroidal anti-inflammatory drugs or NSAIDs, where strains of morphine and opium are common ingredients.
Connection with painkillers and sex issues
To get a better understanding, here is a simple explanation on how painkillers work. The human body has special nerve endings that are responsible for transmitting pain stimuli from the affected part to the brain. Painkillers play the role of easing pain by interfering with these messages in several locations such as the affected area, along the spinal cord or in the brain's portion itself.
Negative effects on your body
As we all know, excessive intake of drugs can affect the human health in a negative way. There is always a limit to the number of drugs our body can process and too much of it can be life threatening, even fatal. Paracetamol is said to be generally safe with very few side effects; however, excessive use can be fatal as it can cause several problems to the liver and the kidneys. NSAIDs can affect the platelet function and increase the risk of hemorrhage. However, little do we know that painkillers have different effects on men and women. Although it has already been known that painkillers have negative effects for pregnant and breast-feeding women, studies brought to light this issue and showed that there are certain drugs or medications that have different and more aggravating effects on men. It may have no side effect on a woman but it can greatly affect a man's health. In the most recent health news, studies conducted showed that several painkiller medications such as hydrocodone and oxycodone, contribute to an increasing rate of sexual problems among men.
Effects on Men's Sexual Health
In the previous years, several studies and researches have been conducted about the effects of painkillers among men. In the more recent news, more researches have been conducted to discover more about the effects of painkillers to men's sexual health. Medical records showed that more than 11,000 men who take in medications for easing back pain had a 50 percent chance of developing a need for obtaining prescriptions for erectile dysfunction over men who did not. Research results also showed that most men experienced the problems and the after effects of back painkillers after taking them for more than three months.
How does it work?
It may be possible for painkillers to have the ability of suppressing the central nervous system that can cause serious damage to the blood vessels, causing erectile dysfunction for men. There have also been more findings about the effects of painkillers such as hormonal imbalance, reducing libido count, chronic fatigue, depression, hot flashes, osteoporosis, anemia, reduced body and facial hair, weight gain, infertility, reduced muscle mass, even osteopenia.
talk with your doctor
It is always advised to consult doctors about medical prescriptions. It is also said that opioid treatment established for long term therapies should be avoided as much as possible. It is not also advised to stop using the drug immediately when symptoms have appeared; however, immediate consultation with the doctor is needed.
Most Recommended