Sex Toys: When Should You Bring Them In The bedroom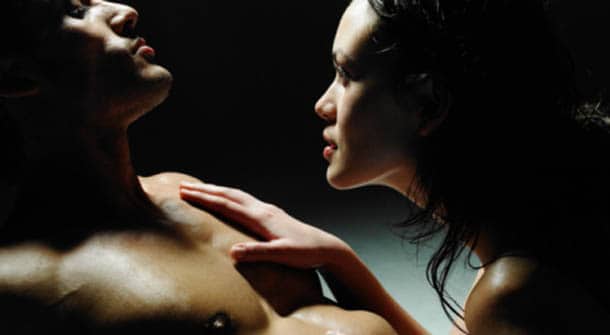 It's actually a myth that women, as a species, don't enjoy sex. You have to appreciate what enormous social pressure they're under on a daily basis. They're supposed to dress sexy, but not too sexy or they'll be called sluts. They're supposed to be smart, but not so smart that they make the men around them look and feel like idiots (even if they are). And they're supposed to be virtuous and innocent yet still be little vixens behind closed doors. Whew! All we have to do is be there and try not to screw it up. No wonder so many women shudder at the idea of sex toys as part of your lovemaking.
When should you introduce sex toys in your relationship
Truth be told, toys can enrich any sex life and relationship when introduced at the right time, in the right way. General rule of thumb, don't bring it up before you've even had sex. May seem like a no brainer, but you'd be surprised how many guys goof on this. Even if you've had sex, if you haven't been dating for at least three or four months, hold off on that question tiger. Give yourselves some time to exhaust all the things you can do without props. Once, however, you've settled into a pretty regular rhythm as a couple, you can start hinting around at the subject… slowly.
Begin by being aloof.
Make up a pretend female friend or wait for the topic of vibrators or other toys to come up on TV or in a movie. Say something like, "Do that many women really do that?" and then watch her reaction. If she gives you an emphatic no or says something like "only the slutty ones do," then drop the subject. She's not ready.
No need for follow up questions.
However, if she giggles or confesses to having tried it before, cautiously proceed with some further inquiries. Ask her what it felt like, or if she's never tried it but has always been curious, what she thinks it might feel like. If she sticks with you on the conversation, move in with the "would you like to try it together?" question. Always proceed with curiosity rather than suggestiveness. Remember, you're not trying to push an agenda. You're trying to learn whether she's ready to take your relationship in a new direction.
Choose your toys wisely
Now once she is all on board with the idea start out with a few toys that are sure to get her excited. All women love vibrators so always make sure to start with her first. Get a small handheld piece without any cords or annoying attachments and slowly massage her inner thighs on a the lowest setting. Don't go in full blast or you can ruin the moment.
Then slowly move it up and down her clit while giving her a little oral stimulation with your tongue. After a few minutes she will be flowing like a river and ready to jump on top and ride you like crazy. Another great toy is a vibrating cock ring. This piece fits around your penis and some even have attachments to that vibrate her clit as you have sex. You can also try erotic furniture, sex swings you name it. The key is starting slowly with something that will get her in the mood and both of you can enjoy.
Most Recommended