How to Win Over Her Friends and Impress Them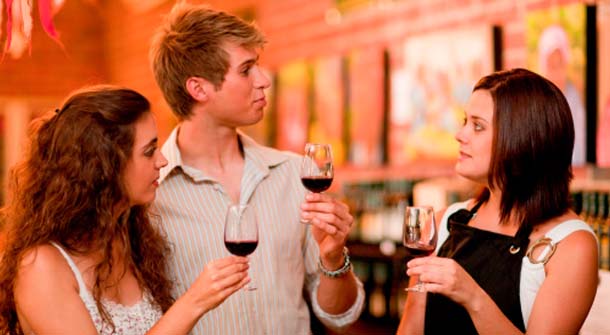 If you really like the girl that you are currently dating and are looking for a progressive relationship, you are going to have to win over her friends on your side. Nothing is going to have a greater influence on your relationship early on than the opinion of her closest associates. With that in mind, if you want to take things to the next level, you need to be concerned with how to win over her friends. Here are a few tips to make sure that they will be in your corner when she goes to them for advice.
Top tips to win over her friends
Obviously when you like a girl you are happy to try and get to know her better. You ask questions, share personal information, and you even try to remember little details so that she knows you are listening and that you care. Showing a personal interest in her friends is important too. If you care about her, she will expect you to care about the people she loves. Remember, she's been friends with them since long before she ever met you.
Get to know her friends
In a group setting, be sure that you communicate with her friends and take an interest in them. Try to talk about subjects they seem to enjoy. This will make you memorable to the friends as well. She will notice the effort you are putting forth to befriend her dear ones, and that will make an impression on her.
Be nice, but not too nice
A word of caution on getting to know the friends better: make sure that no one confuses it for flirting. Keep your eyes on your girl, not her friends. Keep your tone friendly, but only use your flirting tone with your girl.
Be a gentleman
You can't go around opening car doors and pulling out chairs for everyone, but when you enter a building you can hold the door for the whole group. If you all go to the movies or grab some drinks, offer to get the bill for everyone. You don't have to drop $100 to impress everyone. Just be friendly, and take care of all the little stuff.
Making a good impression on her friends is important. Not only will she notice and reward the effort, but her friends will be willing to go to bat for you when you have some inevitable bumps in the relationship and she confides in them. Yes, if you want this relationship to last, it is important to have a good rapport with her friends.
Most Recommended