What Is A High Maintenance Woman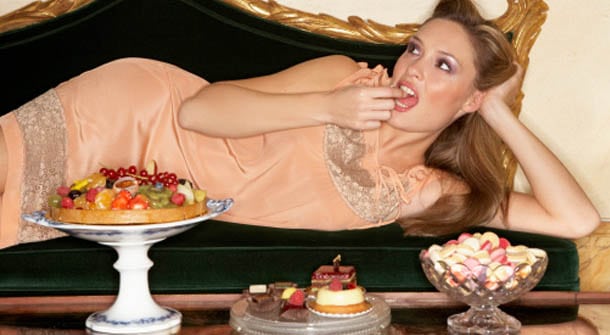 Signs you're dating high maintenance woman. When it comes to women there are all different types from the casual women who are just willing to spend time with you wherever that is to strict, no-nonsense women who want orderly dates that don't go outside of the set parameters. However, there is one type of woman that can cause you a world of grief if you aren't able to handle her the right way and that type is the High Maintenance Woman. Are you dating one? Take a look at these signs you're dating a high maintenance woman to find out.
Signs you're dating high maintenance woman
She Criticizes the Way You Dress Constantly
High maintenance women are oftentimes looking to find a man who embodies everything they are: classy, sophisticated and always on trends. If you don't live up to that image she's going to tell you about it. From the type of suits you wear to the office to the brand of shoes you buy, she will harp on you about the ways in which you can improve the way you dress constantly.
She Takes 3 Hours to get Ready for a Trip to the Grocery Store
When a woman is high maintenance she always wants to look her best no matter where she goes, even if it's to the corner grocery store. For you getting ready is just putting on a pair of shoes and grabbing you keys and wallet, for her it is putting on makeup, picking out an outfit, doing her hair, brushing her teeth, etc, etc, etc.
She Wants Your Attention All the Time and Your Friends Hate Her
For a high maintenance woman, being the center of your universe is of the utmost importance and she'll make sure you know it. Whether it is making sure you are always available to be with her when she wants you to checking in on you when you hang out with the guys, she's all about getting your attention. Your friends because of this hate her, whether overtly telling you or in subtle ways like rolls their eyes when she tells you to do something.
She Can't Stand the Great Outdoors or Sports
Most women who are high maintenance gasp at the thought of spending any significant time outdoors or going with you to a sports game. Matter of fact, she would rather go on the dreaded "budget" than spend a night out under the stars.
She Scrunches Her Nose in Disgust at Your Dirty Car: what is a High Maintenance Woman
A high maintenance woman likes expensive, classy and flashy cars… and if yours isn't any of those things she scrunches her nose in disgust every time she sees it. Whether you have a junkheap or a moderately priced SUV, if it isn't sparkly clean and a status symbol she won't like it and won't ride in it for the life of her.
Most Recommended