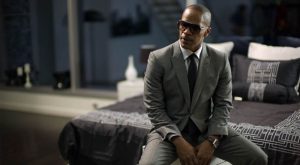 Today's male fashion sense seems to be all over the map. Men have been expected to be smooth like a baby in the best Armani suit available one moment, and rugged as a mountain man the next. It just isn't fair. But what men can do to protect their style (and their sanity) in today's crazy trend orientated world, is imitate what the best dressed male celebrities are wearing. Male dress styles have changed overnight in many cases, and can be a source of annoyance for men who want to stay on top of their game. In order to help men across the country, we have scrutinized Hollywood and international male celebrities for the best dressed men to imitate, and in the process have come up with a competitive list.
David Beckham
A style icon in his own right, Beckham seems to always be pulled together and stylish. His cool demeanor and fantastic hair give him the edge over the competition. His style seems to be located somewhere between male model and the everyday man.
Get his style: Fill your closets with wingtip shoes, knit beanies, and cardigans.
Ryan Gosling
Whether he is on the red carpet or out on the streets, Ryan Gosling is known for his causal/sleek style. Fellow best dressed male celebrity Bradley Cooper has even exclaimed how great Gosling looks no matter where he is found.
Get his style: Grab your credit card and get three piece suits that stand out in exactly the way you want them to. Casual style includes thin white v-neck shirts and tight fitted jeans.
Jamie Foxx
The academy award winning actor has a style set apart from the rest. Foxx is known as one of the best dressed male celebrities for his many different shades and classic suits.
Get his style: Make use of accessories like sunglasses, leather jackets, and fly shoes.
Regardless of what style a man is looking for he can find inspiration in the styles that celebrities wear wherever they are. Find your look today by searching for male dress styles that fit your lifestyle.