Best Celebrity Inspired Fashion Trends for Men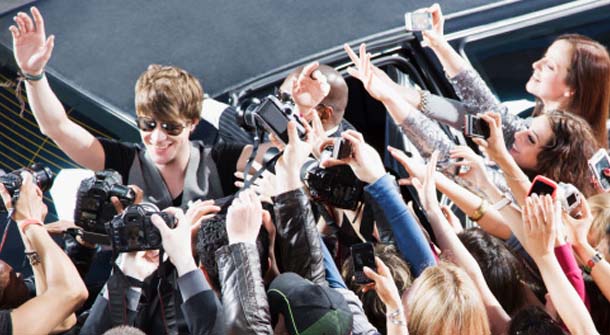 There are many different celebrity inspired fashion trends, but what are the best celebrity inspired fashion trends for men? One great place to look in order to answer this question is to the male celebrities who have launched their own product lines inspired by their own personal sense of fashion and style. The following five male celebrities and their respective fashion lines are extremely recognizable and are a great example of how celebrities truly do influence popular culture and the clothing trends for men.
Best celebrity inspired fashion trends for men
1. Sean 'P. Diddy' Combs' Fashion Line, Sean John
This celebrity-inspired brand was created and developed by hip-hop entertainer Sean John and while it is definitely aimed at those who are within the urban scene, it has a wider range of styles than some other hip-hop inspired clothing lines. Some of the designs for the Sean John 2012 line look much more suitable for a country gentleman or a preppy rather than an urban cowboy. Sean John is a brand that stays on top of the more mainstream fashion trends while continuing to be innovative with their styles, designs, materials, patterns, hardware and fabrics. There is also a high-end range of more highly tailored fashions for the more discriminating patron.
2. Jay Z's Fashion Line, Rocawear
Rocawear is definitely a recognizable brand these days. Younger men have been rocking this brand for quite some time now. When it comes to urban-inspired fashion lines, Rocawear is definitely the flip side of the coin when compared with Sean John. Rap sensation Jay-Z has made the Rocawear label one of the most sought after and popular fashion lines anywhere in the world and many believe his brand to be the most well-known brand inspired by a celebrity. By many accounts, it is also the most successful celebrity inspired brand as well. Rocawear has many different types of clothing though, so do not think it to be a one-style kind of brand. Whether you are looking for a more aggressive look or something more relaxed and casual, Rocawear has you covered.
3. Justin Bieber's Clothing Line, William Rast
If you don't know who Justin Bieber is by now, you probably have been hiding under a rock somewhere. This singing, acting, songwriting sensation has been on the music scene for quite some time now. His clothing line, William Rast is a collaborative project between Bieber and a close friend of his named Trace Ayala. The name William Rast was created by taking Bieber's grandfather's first name and combining it with Ayala's grandfather's last name. This clothing line is definitely inspired by Bieber's sense of style and features distinctively tailored polo shirts, skinny leg jeans, suit jackets, leather goods and accessories such as sunglasses.
If you want to look like your favorite male celebrity there are ways that you can do so. You can work out like they do, dress like they do, style your hair like they do and follow their specific trends or fashion sense. But one of the most effective ways to keep up with the best celebrity inspired fashion trends for men is by buying items directly from your favorite celebrity's clothing line. Happy shopping!
Most Recommended