Soundcloud rappers that you should be following

The German-based audio-sharing platform is home to the best of best Soundcloud rappers sharing one single dream. The dream to make it big with their groundbreaking music. While the Soundcloud rap is no longer that favorite genre yet you are going to find some of the talented artists here. The Soundcloud rappers tattoos are very famous but so is their music. With the big names like Drake, Travis Scott, J.cole taking over the music industry we certainly struggle in giving attention to other artists. These artists are also talented people with superb music quality who are not making polished songs under big record labels. As Hip-Hop greatly influences this era, such artists specifically work hard not to be a lost name.
Soundcloud, the most extensive music market for people, was established in 2007 where you can listen to songs. This streaming service also allows its customers to upload their own created content without paying any fee. Which is why this is so popular all around the world especially amongst young musicians aspiring to go big. It lets them share their content with everybody with such great convenience. Apart from the new generation of up-coming rappers, many prominent and influential names have already established themselves. You will find their rap playlists easily on Spotify and Youtube. Some of those mainstream Soundcloud rappers include Post Malone, XXXTentacion, Lil Uzi Vert, Migos, Lil Pump. The list doesn't end here by the way in case you are wondering. So who are some of the very popular Soundcloud rappers in 2019 you should be following?

Best Soundcloud Rappers You Don't Want To Miss Out On!
Lil Pump
At only the age of 18 Gazzy Garcia, professionally known as Lil Pump was named as one of 30 under 30 by Forbes this year. This talented powerhouse is not only a rapper but also a singer, record producer, and songwriter. He got his shot at popularity after the release of the famous 'Gucci Gang' in 2017 which rocked every chart. The song secured the number three on US Billboard Hot 100. He has collaborated with other big names including Kanye West and Lil Wayne for his songs "I Love It" and " Be Like Me." Another achievement to his kitty includes featuring of his song "Welcome to the Party" in the Deadpool-2 soundtrack. He comes across in all searches of top SoundCloud rappers in 2018 and 2019 because of his quality of music.

Playboi Carti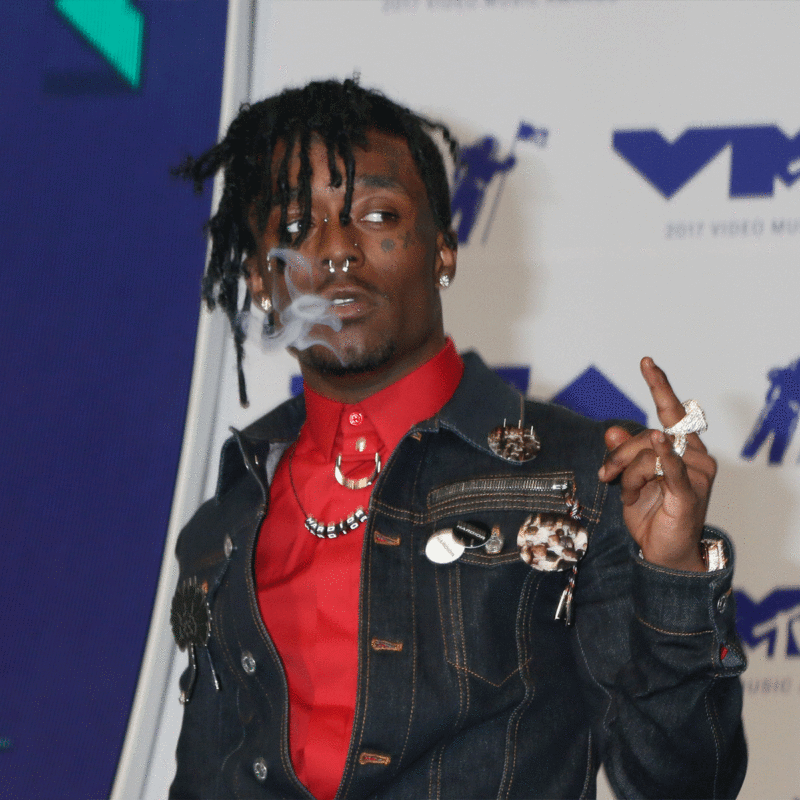 Jordan Terrel Carter Or the very popular Playboi Carti is an American rapper and songwriter born on September 13, 1996. He grew up in Riverdale and as a kid would miss his high school classes to focus on his music. He used to shop in thrift stores as a young boy, which is something that has greatly inspired the style of music he creates. This young artist began rapping when he was really young, but you cannot find most of his early work on the internet as it got deleted. Presently he is signed to A$AP Mob's AWGE Label and Interscope Records. His eponymous debut mixtape was released in April 2017. This release got him all the attention, and it eventually peaked at number 12 on the Billboard 200.

Lil Uzi Vert
His original name is Symere Woods who is officially known as Lil Uzi Vert. He is an American hip hop recording artist who is based in Philadelphia and was born on July 31, 1994. His debut single 'Money Longer' made the artist reach his fame. His other popular mixtapes include Luv is Rage, Lil Uzi Vert vs. The World and the Perfect Luv Tape. However, his collaboration with Migos for 'Bad and Boujee' became his first US Billboard Hot 100 number-one single. He is one of the biggest names everybody should be paying attention to.

Russ
This young American Hip Hop recording artist was born on September 26, 1992, and his original name is Russale Vitale. He is a man of many talents apart from rapping he is also a singer-songwriter and record producer. His popular singles "What They Want" and "Losin Control" got the number 83 and 63 on the US Billboard Hot 100. Not only he is into making solo music, but he is also one of the members of the rap group, Diemon Crew. His rapping career is greatly inspired by other influential artists like Eminem, 50-cent, G-Unit. Moreover, his songs have a drunken singing voice with a hardbody rap flow.

XXXTentacion
Jahseh Dwayne Ricardo Onfroy began his career as a music artist in the year 2013 with the song "News/Flock." The music career started with buying a Blue Snowball microphone and then he started recording music. After adopting the nickname XXXTentacion, Onfroy used Soundcloud to drop his first official song called "Vice City." This controversial figure gained immense popularity during his short career. He used music to channelize his emotions as he said music helped as a better outlet for his feelings. He got his mainstream popularity with the song "Look at me" however, he was one of the looked after artist on SoundCloud. In June 2018, Onfroy was shot at just the age of 20 during a robbery that claimed his life. A talent gone way too soon but his music lives on.

Juice WRLD
Jarad Higgins is another mainstream recognized American rapper singer and songwriter you should be listening to. At the age of 20, he is one of the youngest talented artists out there in particular to look out for. Furthermore he is one of the best Soundcloud Rappers to watch. His hottest single "Lucid Dreams" occupied the number two rank at the US Billboard Hot 100 giving him the dose of fame. After "Lucid Dreams" his debut single album Goodbye and Good Riddance occupied the number six spot on Billboard 200, and the music lovers loved it! He has also collaborated with 'Future' for another mixtape World and Drugs that released in 2018. This again eventually bagged number two on Billboard 200.

Most Recommended