Best 30 Minute Workout Circuit Routine for a Healthy Body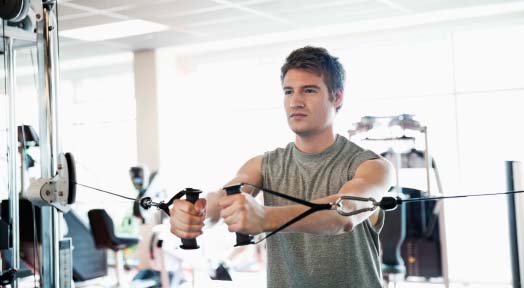 Most people though aware of the health benefits of a daily exercise routine, come up with excuses for not being able to exercise in spite of their good intentions there are a few exercise you can including this 30 minute workout plan.
Benefits of a 30 Minute workout plan
Exercise helps you develop a strong metabolism along with a robust immune system. When you sweat during exercise, it helps your body to get rid of the toxins. Regular exercise can help you become healthy, fit and strong. Life experts believe that good health is very important to succeed in life and more so to enjoy your success in life!
Exercise takes time and effort. However, it is not necessary to spend hours in the gym. If you are short of time and still looking for an effective full body 30 minute workout then the trick is to focus on time spent on each body part rather than reps and sets. You can do as many reps you can in the time you have allocated for that particular body part and rest between exercises. This method encourages you to exercise each body part in approximately five minutes and you are able to complete your exercise in time. These exercises are done with the help of machines, as they tend to be safer.
Work your muscle groups
You can choose to work on your Chest, Legs, Shoulders, Back, Biceps and Triceps, ensuring a quick full body workout. Experts say that an effective workout is possible in a limited amount of time provided you manage the workout well! It is the intensity of the workout that makes the difference and not the duration. The calories burned per minute are directly proportional to the intensity of the workout and the calorie burning continues even long after your session is over. So the greater the intensity of your workout more is the number of calories burned. A 30 minute workout plan is a do able time frame to take care of one's health. High intensity workouts with rest periods in between can help build not only strength but also assist in mental well being as well!
Resistance and cardio training
Ideally the workout should comprise of both resistance training and cardiovascular training. You can divide 20 minutes for resistance training and 10 minutes for cardiovascular training to make your body lean and mean. You can choose from stair-stepper, the elliptical trainer, or the treadmill for your cardio workout. For example you can switch continuously between upper body and lower body workouts to give muscles adequate chance to recover.
Most Recommended