Best way to Get Six Pack Abs With These Exercises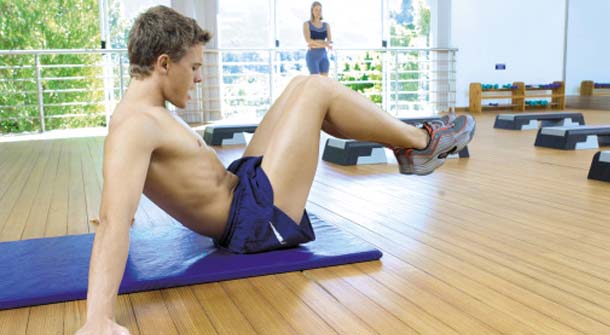 Getting six pack abs to show has now become a billion dollar industry because of the fact that people are able to convince the unsuspecting public that they are able to get abs by doing something special. six pack abs truth is that you cannot spot reduce and you cannot just lose fat on your stomach, fat-loss does not work like that. lest look at some six pack abs workout
best way to get those six pack abs
We will be briefly discussing the common myths that seem to sustain the gadgets and gimmicks that the public continue to purchase in order to see the six pack abs truth they always wanted. The simple truth is that if you did not already have a six pack you would not be able to stand up straight, we all have six pack abs only some of us can't see it as it is covered in fat. If you workout you can get six pack abs
Reduce Body Fat
The biggest myth that has effectively managed to create a whole market around this myth that you can and will get abs by simply doing ab exercises. This is simply not true because you already have abs and the only reason why you cannot see them is because you have too much body-fat.
Can more crunches get visible abs?
What this means is that doing 1000 crunches a day and 1000 sit-ups a day will not get you to see your abs easier than you see them now. In fact it could actually make it worse. If you have a big tummy that is hiding your abs and you decide to start exercising by doing abs only then you will develop the abs muscles.
What then starts to happen is that the thickness of your abdominal cavity will slowly increase and you will push your stomach out even farther because of the fat that you have there. Developing the underlying abs without losing fat will not get you any closer to seeing your six-pack.
Best way to get six pack abs Burning Calories
The only way that you are ever going to one day see your six-pack is by losing fat it is as simple as that. You will never remove your fat so that you can see your abs by doing 8 minutes of abs exercises every day. Doing abs exercises does not burn that many calories which means you will never see your abs if you continue your normal eating habits.
Unfortunately the only way you are going to see your six-pack is by losing fat and the only way that you are going to lose that fat is by burning calories, speeding up your metabolism and eating correctly. If you want to see your six-pack then it starts in the kitchen and not some fancy new machine.
Most Recommended