The Biggest Loser Workout Plan Cardio To Burn Fat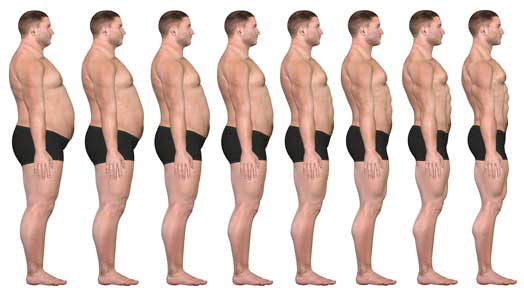 If you're a fan of the inspiring television show "The Biggest Loser" you may have watched the shocking Season 15 finale which showed champ Rachel Frederickson after losing 155 pounds becoming the first contestant in the history of the show to finish underweight, and yet healthy and sustainable. To help get you fit we will introduce you to our Biggest Loser Workout plan guaranteed to allow you to burn those unwanted calories and transform your body into a lean muscular physique.
The Fat-Torching Cardio Workout:
Get to Know your Target Heart Rate
Getting to know your target heart rate ensures that you are effectively positioned to burn the maximum amount of calories during the exercise workout. A key note to bear in mind is; if your training is performed under your target heart rate you won't be able to effectively burn away your fat, however if during your training you are over your target heart rate, you run the risk of burning your muscle.
So how do you find your target heart rate?
Subtract your current age from 220. Multiply that value by 0.8 to calculate the low end of your target heart rate and by 0.85 to known what the high end of your target range is. During your cardio workout your heartbeat should remain within 80-85% of the calculated range to ensure the maximum amount of fat is burnt. By placing your finger on your carotid artery at your neck or on your wrist, count the number of times your heart beat within 6 seconds. Multiply that number by 10 and you'll know the number of times your heart beats per minute. That value should be within a range of 80-85% of your maximum heart rate capacity.
Decide on the Level of which you want to Start Your Workout.
You should have a basic idea of your fitness level based on your current history to allow you to choose whether you want to start as a novice, intermediate or an advanced level of the Biggest Loser Workout plan. Relative to your level of fitness you should perform your preferred cardio workout for at least a minimum of three days per week for a duration of 4 weeks before progressing to incorporate any interval training exercises into your workout. Always chose a cardio activity you enjoy and will most likely stick with. If you like outdoor activities, exercises such as cycling, walking, swimming and jogging they may be best suited for your training. However if you prefer an indoor gym setting there are a range of exercise machines which will give you the workout you need.
Adding an Interval Training Routine
By including an interval training routine into your workout you should begin to perform your workout at alternate high-speeds intervals to create more of a challenging workout. Cardio machines such as the treadmill are often recommended as one of the best options, however it is not the only option to perform the interval training.
If you don't have a treadmill start by performing a simple 3 minute warm up exercise by walking at a rate of 3-4 miles per hour.
Walk for a 5 minute period at an increased pace of 5-6 miles per hour.
Return to the warmup pace for 60 seconds.
Increase the frequency of your walk to about 6-7 miles per hour for 10 minutes.
Return again to the warmup pace of 3-4 miles per hour for 60 seconds before increasing the intensity to 7-8 miles per hour for a further 8 minutes.
End your cardio workout by walking at the warmup pace for an additional 2 minutes.
The total duration of your cardio workout should be about 30 minutes.
Most Recommended