How to Burn Calories Fast Without Exercise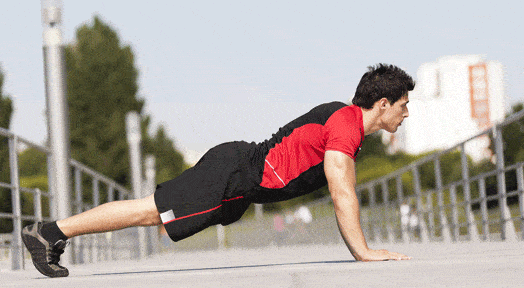 For the professional athlete or bodybuilder burn calories comes easily as taking an afternoon stroll. To the traditional gym goer burning calories means spending time at the local gym performing a series of workouts to maintain a healthy and fit physique. So what if you could burn calories fast without exercise would you try it.
The Best way to burn calories fast without exercise
But suppose you wake up tomorrow morning and realize you didn't need to join a local gym or be a fitness nut to burn calories fast without exercise to lose those extra few pounds. We bet you'd be more than happy. The tips we are about to share with you will allow you to crank up your fat burning metabolism to burn calories and before you know it you'll be well on your way to a slimmer leaner you.
Here are a few activities we like to call the home workout plan which if included in your daily activities will guarantee burning 50 calories on a daily basis which when equated equals you losing at least one pound per week.
Get an early start in the mornings and do a few household chores:
Sweep and Mop/Vacuum your living space for 20 minutes.
Spend 15 minutes organizing your bookshelf or office space.
Spend your time talking on the telephone standing instead of sitting.
Engage yourself in something new:
Call a few friends over during the weekends for a game of football.
Invite a friend over and head out to the local beach or nearby park and spend 15 minutes playing frisbee.
Ever thought about playing tennis? Enroll yourself in a tennis class or go to a nearby sports club and spend at least ten minutes playing a game of doubles.
 Walking your dog for 15 minutes around the neighborhood or at the park.
Try a Little Yard Work: burn calories fast without exercise
Mow the lawn for 15 minutes (push, not driving).
Take some time and do a bit of gardening by clearing out those weeds and planting something new for 15 minutes.
Don't waste unnecessary cash by going to the carwash, instead get your hose, bucket and car wax and spend 15-30 minutes giving your car a detailed clean and wax job.
Take 10 minutes and walk around the neighborhood, you'll never know what you might find.
Run a Few Daily Errands:
Men I know the supermarket is one of those dreaded areas but spend a few minutes with the wife or girlfriend at the supermarket not only pushing the grocery cart but also reaching the necessary items and packing them in.
Do all the heavy lifting. Don't be a show buff, take your grocery bags in hand and bring them to the car and kitchen yourself.
Take 15 minutes arranging the kitchen cupboards by organizing the the groceries.
Prepare a gourmet meal by spending a few minutes cooking in the kitchen. 20-30 minutes should get you revved up.
Don't forget to wash the dishes guys about 15 minutes.
Forget about Joining a Local Gym:
Take the stairs instead of the elevator, 5 minutes per day.
Stop by the park for and upper body workout on the playground equipment (25 minutes).
Fill your backpack with some gear and go for an uphill hike on your favorite trail for 15 minutes.
Impress your date with 30 minutes of exciting dance moves whenever on a date.
Now I know by looking at this list you're probably thinking that getting all these activities into your daily schedule is just impossible. Well you're absolutely correct, however the great news is, all you have to do is find the time to include just 12 of these activities into your daily routine and by the week's end you would have burned at least 3000 extra calories.  So how about you try these burn calories fast without exercise tips and see what happen.
Most Recommended