Cardio Acceleration Workout To Burn Fat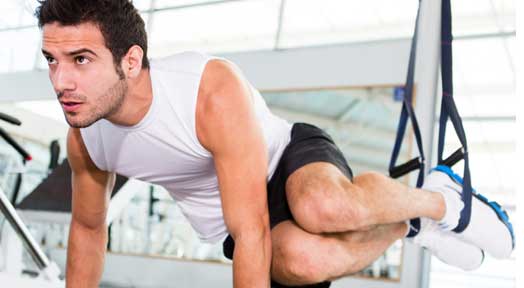 If you like the idea of changing your body in only six weeks then there are two basic things that need to be changed to get that affect. The new program has to include cardio acceleration combined with weights that creates an intensive HIIT (high intensity interval training) program.
Cardio acceleration that can change your body in six weeks
It is all about achieving the after-burn which is what will burn calories for up to 72 hours after each workout. It might sound a bit strange doing short one minute bursts of cardio in-between your weight training, but it works. The results have been conclusively proven more than once.
What study shows cardio acceleration training
A study done at UCLA (University of California) showed that cardio acceleration delivers better blood flow and gives you a much better pump and also has shown to increase the rate of recovery because of the addition nutrients and oxygen pumped into the muscles.
Want to lose the weight? stay with the program even when you are exhausted
Even if you are feeling exhausted when doing this intense workout you will nevertheless still be boosting your muscle strength as well as your endurance or stamina and you will not be hindering this growth. There is a big different between doing a HIIT program and doing this program.
The difference between this and other program.
The main difference is that when you are doing HIIT you are doing intervals of high intensity followed by intervals of rest or low-intensity exercise. But with this fat shedding program you are doing high intensity cardio followed immediately by intense resistance training which is very different from HIIT.
You can choose which type of cardio you want to do.
It is recommended that you also change it around as much as you like. This is a workout that is not for the fainthearted and you need to be prepared to put in all the required cardio high intensity interval training in order to see the promised results of fat-loss.
Your weight training when doing this workout is vitally important
This is all based on periodization which is something that has now conclusively proven it to optimize your gains in muscle strength, size, endurance and fat-loss. The combined effect of linear periodization and reverse linear periodization so that the weight you lift is increased every week is vitally important.
Reverse periodization
This is the decreasing of the weight and increasing the reps and linear periodization is when you lift heavier weights with less reps. You train both of these methods by training each muscle group twice a week and training six days a week.
What is your your ability to handle the sudden cardio acceleration
When you are lifting weights is something that you will get used to quickly. You will also try to always increase the weight that you lift by 5 or 10 pounds with each different body-part that you train twice a week.
The first time that you train that muscle group.
You will be doing linear periodization by lifting a heavy weight with less reps. The second time that you train the same muscle group with weights you will be using reverse linear periodization where you will be doing a lighter weight with more reps.
Most Recommended