Cardio Acceleration Workout to add to your training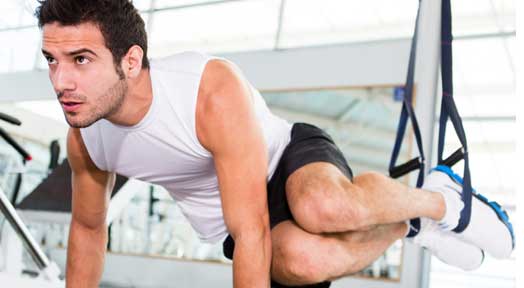 The Cardio Acceleration Workout today is a vital factor to shred unwanted fat and effectively stimulate muscle growth by utilizing a technique known for combining resistance training along with high frequency cardiovascular workout to form a single high intensity and fat burning routine.
How to reap the benefits of a Cardio Acceleration Workout
During a typical Cardio Acceleration Workout the person training will perform one minute of a designated cardio exercise during their rest period in-between exercise sets such as the bench press.
One critical aspect to the cardio acceleration workout is by utilizing a combination of weight training exercises in order to create a proper resistance workout to not only promote calorie burning and weight loss but also to stimulate muscle growth and build strength.
Measure your rest periods
In effect the principle of the cardio accelerated workout is to replace the rest periods in-between the exercise sets with a simple and traditional cardiovascular exercise such as riding an exercise bicycle, doing a jump rope, step ups or any of a number of full bodied exercises to be completed within a period of sixty seconds. Many beginners to the cardio acceleration workout are generally advised to limit their cardiovascular periods within a time frame of thirty seconds occasionally training at a slower pace, gradually increasing the allotted cardiovascular exercise time and frequency to achieve the goal of sixty seconds at high intensity.
Explosive Interval Training
It has been observed that short and explosive bursts of cardio activity then performed for the duration of sixty seconds during each training session was found to benefit the person training with an equivalent of twenty to thirty minutes of a high frequency cardiovascular exercise burning substantially much more calories than walking on a treadmill for thirty minutes.
Keeping your heart rate up
This additional cardiovascular one minute training in-between exercise sets allows the person training to maintain an elevated heat rate during the entire workout not only increasing their calorie burn during the training routine but also continuing after the completion of the workout. Scientific studies conducted at the University of California located in Santa Cruz have found that cardiovascular acceleration allows the person performing the workout to maintain a higher metabolic rate for a longer period of time often observed during rest periods.
In their studies it was also discovered that individuals who were performing a cardiovascular exercise between weightlifting sets were prone to benefit from a much faster rate of recovery and muscular growth as a result for the increased blood flow within the body. This was directly attributed to the nature of the cardiovascular training to enhance the heart muscle and rate of the person exercising resulting in increased blood flow and tissue oxidation throughout the body and muscle tissue during the workout.
The science of a workout converted into a tangible benefit
The human body achieves the necessary nutrients and oxygen from the blood contained within the body. These nutrients are in turn utilized by the body to improve it's ability to generate and maintain the required energy levels to perform the workout. Additionally this increased blood flow allows the trained muscle tissues to benefit from an enhanced tissue growth resulting from the strain impacted on the fascia and muscle cellular structure impacting a boost in muscular endurance and overall strength.
Cardio Acceleration Workout
Beginners to the cardio acceleration workout are often found wondering wether this training method is a better option to the traditional high intensity interval training. The truth to this matter however is that cardio acceleration training is in face a form of high intensity interval training.
This is due to the fact that rather than the traditional training routine of alternating intervals of high frequency training with rest periods or low frequency activity, the cardio acceleration workout combines a high frequency cardiovascular training with breaks of intense resistance training designed to effectively stimulate muscle growth and calorie burn.
Most Recommended