Deload Week Benefits Why it's Important in Your Training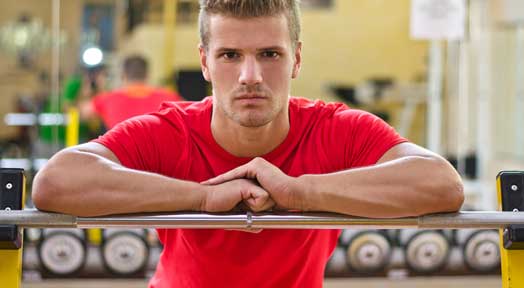 If you're in any way committed to your training routine, scheduling a short and planned week of recovery into your exercise routine is undoubtedly one of the best decisions you can possibly make. It will allow your body to naturally improve and achieve a mentally and physically renewed and ideal state. This basic and simple concept which has enabled professional athletes to progressively and consistently reach their goals and prevent injuries is known as deload week. Why you should incorporate deload week training
Regardless of your fitness level and prior exercise experience, incorporating a deload week into your training schedule is JUST as important as all the other training features frequently emphasized by most trainers today.
To the average beginner the idea of taking a week off from the training routine may often seem like a complete waste of time or just another excuse to lounge around the house, watch television or escape from an otherwise boring workout. However the truth is, adding a deload week to the workout routine is precisely the right component to take your training level to the next level.
How to do a Deload Week in your Training
Typically there are two different ways to incorporate a deload week into the basic training routine.
The first of which is by simply taking the time/week off from your training routine. In this instance you'll probably hear someone saying that they're going to "take a break" from their training. This break would include taking a full week off from performing any form of exercise or weight training activity.
The second method of deloading is to reduce the amount of work by incorporating lighter loads and shorter reps with low sets during the scheduled deload week. This is often referred to as an easy week or back off week.
Taking a Break
Taking a break" off from the training routine really doesn't need that much of an explanation. You simply need to just stop working out altogether for one entire week.
Notably of the two methods of deloading "taking a break" is widely accepted as offering the person training with the most benefits by allowing the body a sufficient amount of time to rest and recover to stimulate muscle build and strength. However although preferred among most fitness trainers, this practice has been known to have one drawback of inflicting muscle soreness on the trained muscle tissues for persons especially involved in weight training.
The Easy Week
Deload In the case of the easy week, instead of scheduling an entire week off from all forms of training activity, the person training will simply just take off some of the "loads" of the workout, hence the true meaning of the term de-loading. The individual during this easy week/back off week will continue their training workout as an easier pace which includes NO attempts at progression, NO exercises at high intensity and No training to failure.
Deload for Weight and Powerlifters
Weightlifters and powerlifters who are accustomed to working with weights during their training workouts are known to incorporate a weekly schedule of deload into their routine over a four week period.
Week 1 During the first week the deload volume is carried out by maintaining all the weights normally included into their lifts during every exercise while reducing the total number of sets and reps performed of each workout by 70 to 80 percent.
Week 2 In the second week the volume of work is increased back up to about 80 to 90 percent.
Week 3 In the third week the volume is increased to about 90 to 100 percent.
Week 4 By the fourth week you should decrease your reps and weight and prepare to start a fresh sequence of consistent progressive training the following week.
You can also do a 12 week, 10 week or 6-8 week cycle in which you would follow the same pattern keeping in a gradual climax until your deload week.
Most Recommended