How To Get Fitness in Your Daily Routine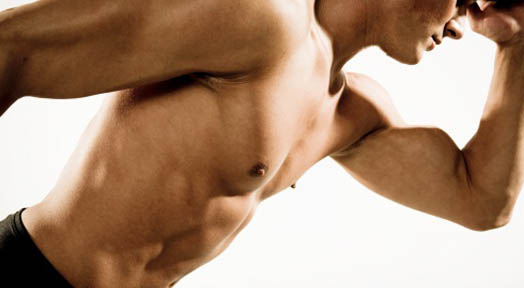 One of the easiest and most effective means of improving the mental and physical health of an individual is through exercise. Just a few minutes of daily exercise on a consistent basis has been proven to not only alleviate symptoms of anxiety and depression experienced in men but also offer a substantial increase in energy, improving the mood and subsequent relief from stress so how do you incorporate Fitness in Your Daily Routine.
Guide to getting more fitness in your daily routine
Regardless of the age or level of fitness the average individual does not have to be an exercise fanatic to maintain a healthy and productive lifestyle as there are a several easy and affordable ways to incorporate more fitness in your daily routine to feel and look better while enjoying yourself.
Slow and steady wins the race to get Fitness in Your Daily Routine
Most individuals who have not exercised for a long period of time are often advised not to set unrealistic goals committing themselves to an unnecessary training routine recognized by several hours of daily exercise but rather by selectively planning short daily routine workouts consisting of between 10 to 15 minutes of gradual exercise until they are able to progress onto the next level.
Find an activity that you enjoy
Often such short training workouts can be introduced into the daily routine of the person by focusing on certain enjoyable and daily activities typically performed on a regular basis. It is a proven fact than men who are not accustomed or like the idea of jogging are less likely to maintain an exercise routine recognizing jogging as the main exercise as a form of cardiovascular activity.
However individuals who have a natural love and attraction for activities such as tennis, swimming, or even dancing will find these activities much easier to include into their daily routine as a form of cardiovascular exercise. This technique of selecting enjoyable activities for training has been widely and effectively used by most professional trainers when developing specific fitness programs for training individuals.
Turn daily activities into a workout
One of the most effective methods used by many athletes to maintain a state of consistent fitness throughout their daily routine is by pairing activities they enjoy performing on a normal basis with some form of exercise. There are several recognizable chores commonly performed by a large number of men today which actively qualify as some form of exercise activity.
The goal however is to identify that particular activity that compels the person to be continuously exposed to a level of fitness activity. Some of the more easily recognizable activities used by many individuals today include, taking a yoga or dance class, dancing to their favorite music while doing housework or performing outdoor activities such as gardening, yard work or even playing catch.
Play outdoors with friends and family
Men who are more competitive will often find themselves joining at a local foot ball field, or playing volleyball with a team or meeting with friends two to three times per week for a vigorous game of basketball or soccer.
Today exercising like everything else has become somewhat of a growing social activity used by friends, family members and even coworkers working out with each other, through constant motivation. Thus the art of remaining consistent is without a doubt one of the key factors in incorporating more fitness within the daily routine.
As a result most men have been able to achieve this goal by carefully scheduling and maintaining habitual exercise workouts each day precisely at the same time while additionally keeping a detailed record of their workout times.
Find your inspiration for Fitness in Your Daily Routine
Men today have traditionally been inspired by reading and visiting a number of fitness magazines and websites often looking at photos and shared stories of successful individuals who have found the key to maintaining a consistent level of fitness activity within their lives.
It is through this informative interaction that many fitness enthusiasts have been able to access the physical and health benefits of exercising by employing many of the tips and advice recommended by athletes and professional trainers today into their daily lifestyle.
Most Recommended