How Many Exercise Per week Should You Do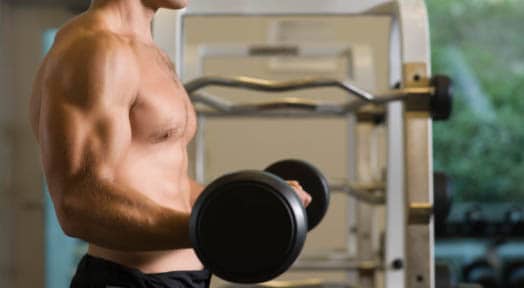 Beginners and even seasoned professional bodybuilders when structuring a training routine need to determine the frequency and days to exercise per week that they will dedicate to their training.
How many days should you exercise per week?
Additionally the professional bodybuilder and professional trainer will give careful consideration to the frequency of their weight training as well as the scheduled periods for training specific muscle groups per week.
Developing a training routine exercise per week
The overall frequency of a training routine is determined by the number of hours and days dedicated to strength training, cardiovascular workouts, aerobic or weight training. Generally the frequency of any exercise training is based on the specific goals set by the person performing the workout. An individual with excess fat may have a primary goal of fat burning which may require a minimum of three to four cardio vascular exercise per week, while a person on the slender side may wish to increase their muscle growth and as such depending on their size may require a weight and strength training routine four to five days per week.
This variable factor makes it almost impossible to schedule a basic training workout as each person will require a specific training routine indigenous to their genetic makeup and work schedule.
Schedule a rest day
There is however one specific and vital rule which must be observed within any training workout which stipulates that individuals regardless of the training must schedule one full day off per week from their training routine to allow their muscles adequate time for rest, relaxation and recuperation. As such the maximum time which should be allotted to any training routine under severe circumstances should never exceed six times per week.
Traditional Weekly Training Schedule
As a general practice many individuals have been accustomed to scheduling their training three to four times weekly, and never consecutive back to back days. This has allowed the majority of individuals to safely accomplish their weight training and weight loss goals while observing the best results. This success has resulted in the majority of the designed weight training programs offered by professional bodybuilders and fitness experts to be built on the three to four days a week foundation.
This traditional recommendation has been observed to create the optimal conditions to allow the body and muscles adequate time for rest and recovery to provide the best results. One of the most controversial aspects in weight and strength training argued by some of the most reputable professional bodybuilders and trainers has been how many times per week each muscle group should be trained. Occasionally professional bodybuilders will be observed training target muscle groups one, two or sometimes three times per week.
Be cautious of De-Training exercise per week
The downfall in training a specific muscle group once per week is that the target muscle group is not trained for another seven days which in bodybuilding is commonly referred to as de-training the muscles as the progress gained from the previous workout is eventually lost before the next training. A similar situation can be seen in the individual who after achieving their desired muscle growth decides to stop working out as they inevitably lose their muscle growth, strength and overall performance.
Strength training three times per week targeting specific muscle groups at low to moderate intensity allowing adequate recovery time has proven to be a highly effective training workout used by many successful bodybuilders and trainers today. Most professionals have found that by taking a total weekly workout and dividing it into three smaller workouts has allowed them to achieve their muscle growth goals easier and much quicker.
Find the right training schedule for you by trial
Training target muscle groups twice per week is probably the most widely used training frequency and has been used as an effective training routine by advanced and intermediate individuals who are trying to increase muscle growth, strength and burn calories to improve their athletic performance and body physique.
Another thing to keep in mind for those who are looking to achieve weight loss, increase muscle growth, improve performance or health should always consult their local physician before embarking on any training routine.
Most Recommended