Golf and Weight Training Why Golfers Need to Lift Weights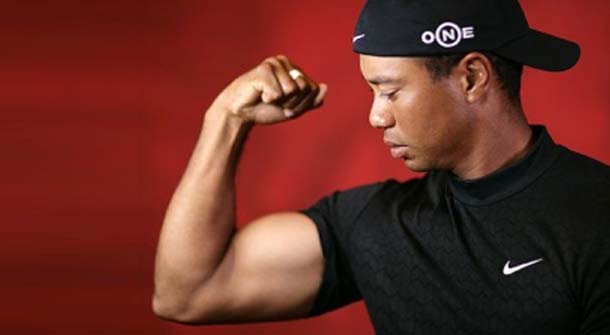 Anyone who has ever played 18 holes of golf will know very well that you need some type of endurance to be able to walk 18 holes and still keep your strength up. But combining effective weight training to improve everything from your core strength to your grip strength certainly can make a difference. It was only after Tiger Woods published his golf workout routine that people became more interested in the relationship between golf and weight training. When people saw that Tiger was able to bench-press over 300 pounds it started to ring some alarm bells in golfers who had never done any type of weight training for their sport.
Golf and Weight Training Why it's Important
Tiger uses everything from medicine balls to kettlebells to improve his swing and his core strength training which Tiger says can make a big difference to the way that you play golf. Doing a simple exercise like the farmers walk and holding heavy dumbbells for a few minutes can make a radical difference to the way you grip your clubs when you swing.
Improved core strength and your swing
It certainly can make a big difference to your game if your natural core strength that you have is increased. Doing an exercise like the plank is a good remedy for improving core strength but there are many others. The bottom line is that weight training certainly can make a big difference to your golf game.
Tiger Woods golf Workout routine
The golf workout routine that Tiger uses on a regular basis is always started with cardio which he does on a treadmill or a stationary bike making sure that he gets his heart-rate above 70% of his maximum heart-rate. This is immediately followed by heavy weights using the basic compound movements like squats, bench-press and deadlift.
It is the combination of cardio with heavy weight training that will get you fit and strong and also increase your basic core strength that you have which is what could make the difference between improving your golf game or not. Using exercises with kettlebells and medicine balls will help you specifically mimic your golf swing and improve your strength when doing golf training routine.
Most Recommended