Improve Your Mental Game With These Tips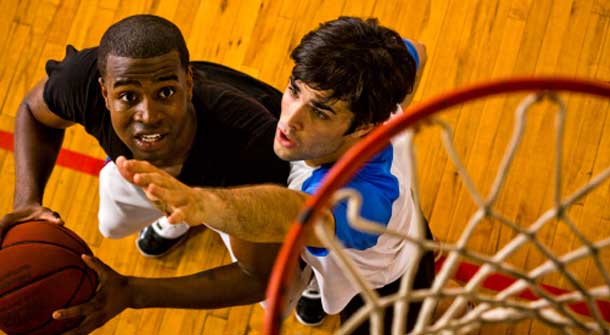 One minute you're playing the game of your life, the next, everything seems to have spiraled out of control. What the heck happened? You didn't get hurt or damage any equipment. But there you are, with your score in the garbage. Don't beat yourself up about it – you've most likely had a run in with the greatest competitors in all of sports – your mental game in your own mind. Here are some tips on how to improve your mental game
Top tips to perfect your mental game
Even with years of training your body to perform at its absolute best, if you don't have your head in the game, it can be like all your workouts and practicing never happened. Maybe you start overanalyzing your shot or your mechanics or your form. Or perhaps you can't get the last hit or miss out of your head. You might even have a total moment of zoning out and not focusing on anything correctly. It happens to everyone at some point, even professional athletes.
Even the pro's hit a slump from time to time
Improve your mental game, Sometimes you'll hear a major league baseball player talk about a lack of focus during his hitting slump. Other times you might hear about how a historically bad free-throw shooter (like Shaq) got even worse the more he practiced and allowed himself to be coached on the subject. Heck, even Tiger Woods changes swing coaches these days like some people change shoes.
Somewhere in your head, your brain is just not comfortable being "in" the moment. It becomes an obstacle between you and the action of the sport or game or race. The more it persists, the more frustrating it becomes and the scenario perpetuates itself far longer than is healthy.
Set reasonable goals to improve your mental game
Some athletes will spend hours upon hours with a sports psychologist trying to get at their underlying problems. But in reality, most amateur athletes can benefit from a little patience and self reflection. Before your next athletic outing, ask yourself what your main goal is for the day. Make it something achievable.
Stick to your game, block out the noise
If you're going out there to beat your best score every single time, you are setting yourself up for disappointment. Similarly if you're overly focused on the play of your friends or teammates you can find yourself ignoring your own mechanics or attempting styles of play that are better suited to other people with other body types and other individual strengths.
Maybe you're even going out there to prove something about yourself – that you can throw a 60-yard pass, or that you can run a 4-minute mile. And while that self-motivation can be a good thing when channeled positively, if a goal keeps you from recognizing your abilities and achievements as they exist now, you're giving your ego too much influence over how to improve your mental health game .
Most Recommended