The Insanity workout Training Program And How it Works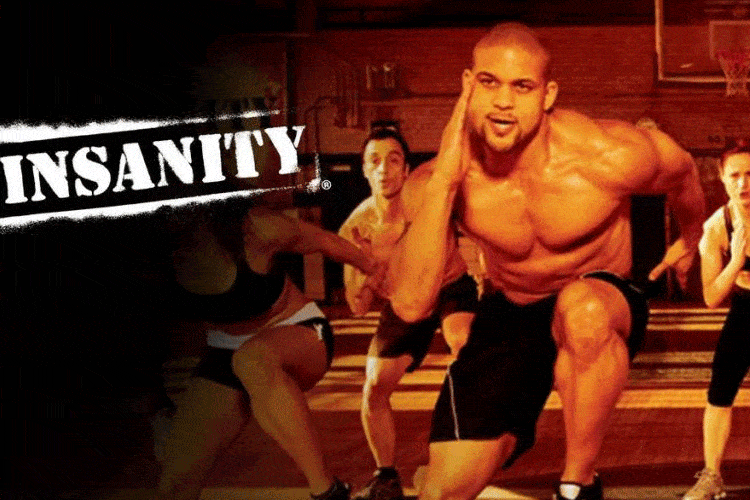 So you're sitting there on the couch or you're watching the TV while you're on the treadmill and that commercial comes on… you know the one. Tan, ripped 6-pack abs, rock-hard delts, cut quads and then this high-energy montage of sweating and jumping. Then one person after another starts gushing about Insanity – the only workout program that's ever "really" worked for them.
Insanity how it works
The before and after shots come up, the voice on the TV says you can do it at home, and it only costs 3 payments of $39.95. At first you're skeptical, but then the more you see it, the more you wonder if you're missing out.
Secret of the Insanity Series
The secret to the Insanity series of 10 DVDs, is the unique hybrid workouts developed by fitness guru, Shaun T. His approach is super-intensity moves performed for extensive periods of time with little or no rest in transition. He calls it MAX interval training and it features moves like squat thrusts (jumping legs in and out of a tuck from a push up or plank position at high speed) for several minutes before switching to rapid-fire kickboxing-style punching. It continues like that throughout the workout, typically focusing on a single muscle group or activity (cardio, plyo, etc.) per workout. What makes the Insanity series so effective is Shaun T.'s ability to break down the DVDs into targeted muscle groups and progressively increase the challenge.
Downsides of the Insanity Workout
The downsides are that the DVDs are heavily centered on plyo and cardio intervals, which may present difficulties for those with injuries, chronic joint pain, or those who are very overweight. As well, the average time for each workout is 45-50 minutes. In and of itself, that may not be a significant amount of time, but considering it's a non-stop workout and those starting from zero may be hard pressed to complete workouts when just starting out.
However, it's important to keep in mind that this is an aggressive workout approach that promises results within 2 months. That means that a rigorous training regime is absolutely necessary to stay within that time frame. If you're not so ambitious as to need or want TV-quality results in 60 days, you can take extra rest days or augment the series with lower-impact workouts in between Insanity days. You can still expect great results, but if may give you more time to cope with starting a workout, injury or other challenge.
Most Recommended