Low Impact Workouts for Muscle Recovery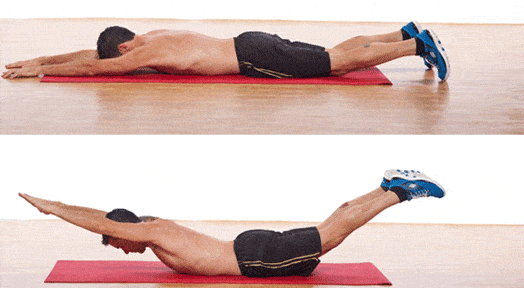 After a very intense low impact workouts training session your muscles may be too sore to perform for another day or two but you don't want to spend your free time lounging waiting for them to recover. so you should try these low impact workouts muscle recovery.
Low impact workouts for muscle recovery
Stretches
Whoa, stretches? I thought we were going to talk about workouts?" Yes, stretches. Stretches are an important component to keeping your muscles loose, promoting growth and recovery, and preventing injury for when you get back under the heavy barbells in the gym. On your off days as well as on your low impact workouts training days, stretching exercises are critical to staying healthy.
Yoga
Yoga is becoming more and more popular for a reason, and it isn't just the ladies' fascination with the stretchy pants. Yoga is a great way to work up a sweat and get/keep your body limber when your muscles are tight and contracted while avoiding the potentially damaging effects of high impact routines. Yoga builds strength by holding positions for an extended period of time and is largely focused on your core, which needs to be strong for everything else to grow. Yoga isn't just about stretching, either. Yoga workouts can be catered to the individual, whether they are seeking increased cardio, strength training, or increased flexibility.
Isometrics low impact workouts
This may seem a little redundant as yoga falls under the categories of isometrics and stretching, easily. Isometrics is simply holding positions that cause fatigue. Sounds easy, right? You may recognize some of these common exercises so let's discuss some isometric routines that don't require any weights at all and can be performed literally anywhere.
Pushups
From pushup position lower yourself halfway and hold for thirty seconds to a minute.
Superman
Lay on the floor on your stomach and hold your arms out in front of you straight and lift your feet and chest off the floor, squeezing with your back. Hold for thirty seconds to a minute.
Wall Sits low impact workouts
Standing at any wall lean against it with your back and slide down until your thighs are parallel to the ground and your knees are at 90 degrees. Hold for thirty seconds to a minute.
Planks
Can be performed in pushup position or on elbows. On the floor, prop yourself up on your hands or elbows and your toes. Get your body flat and your butt down, tighten your tummy and hold for 30 seconds to a minute.
Cardio low impact workouts
Finally, of course, cardio equipment is a fantastic way to keep your body active with low impact exercise. The treadmill is an iffy machine in these circumstances and you should probably avoid it unless you can hold a steady and moderately casual pace. If you move too fast you will slip into a high impact motion while running. Power/speed walking on an incline is more appropriate for our low impact workouts training purposes.
The elliptical is just an amazing and universal tool.
Being able to adjust the resistance, adjust the speed at which you move, maintain for extended periods, and not having to take any beatings to your joints makes this an absolute favorite in the low impact world. If you are in a period of recovery, give yourself moderate resistance try to maintain pace for 20-30 minutes. It's a great way to stretch your legs and arms out, get your whole body moving, and work up a sweat without hurting yourself.
Another pair of awesome tools are the row machine and the stationary bike.
Use the same principles as on the elliptical and you're good to go. We prefer the row machine and elliptical to the bike as they allow you to get your whole body involved in the exercise instead of just your lower body. Either way you can't go wrong! The only bad workout is the one not performed.
Most Recommended