Metabolism Boosting Workouts Plan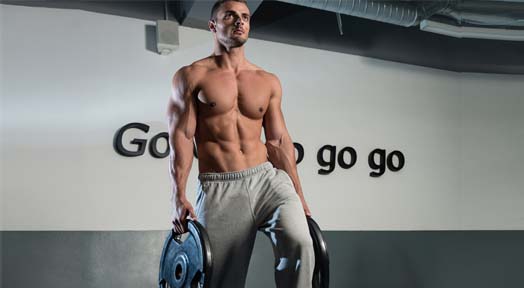 Most effective way to increase your current rate of metabolism boosting is through metabolism workout and maintaining a proper diet. While cardio training provides a considerable increase in the metabolism of the exerciser this method of exercise is rarely considered as a solitary method of training as many individuals tend to lose a significant amount of muscle mass.
Top Metabolism Boosting Workouts
As a result a more effective metabolism boosting workouts workouts program while relying on cardio training as the basis for boosting the metabolism will also include a number of strength training exercises to develop and preserve muscle build and strength within the individual.
Increasing your muscle mass through strength training increases your resting metabolic rate. During the weight lifting activity your body burns calories by increasing your metabolism boosting rate while developing your muscle tissue which in turn contributes to a continued process of calorie burning even when your body is at rest.
Strength Training and Resistance Training
In a recent scientific study subjects were exposed to a number of strength and resistance training experiments. After six months of training the individuals were observed to not only experience a significant increase in their muscle build and overall strength but most importantly an increase in their resting metabolic rate burning an excess of more than 100 calories per day.
Regular Exercise
While taking a moderate run along your favorite jogging trail can be a great way to unwind and relax your nerves after a stressful day this is probably not the best way to boost your metabolism. Rather, including a High Intensity Interval Training workout to your routine is also an excellent way to increase your metabolism boosting rate during and after completing your training workout.
A typical High Intensity Interval training routine actively combines a number of exercise performs at high near maximum intensity separated by a number of rest periods usually including a type of cardio activity performed at moderate to low intensity for a number of reps.
Sugar and Carbs are not a good thing
Don't be fooled by those ridiculous ads of the guy with the perfect body and gorgeous broad on his shoulders drinking coffee and eating that delicious donut. Donuts, cereals, waffles and foods containing a high volume of carb and sugar will not only wreck your blood sugar but crash your metabolism level like a speeding car going 120 miles per hour to zero. You can get the picture.
Instead maintain a healthy diet plan by sticking to a number of foods rich in protein content as in addition to selecting unprocessed foods as lean meats, fish, vegetables and fruits avoiding drinks rich in calories such as sodas, smoothies, and sport drinks.
Stay Hydrated
Finally you need to stay hydrated. The experienced medical practitioner will at all times stress to their patient that water plays a vital role in the body's digestive process. Without water the body is unable to remove the essential nutrients needed to function effectively eventually lowering the rate of your metabolism. Most professionals generally recommend drinking a minimum of three bottles of water off training days increasing the amount during the workout days relative to the intensity of the training.
Most Recommended