Best Motivation To Workout Step By Step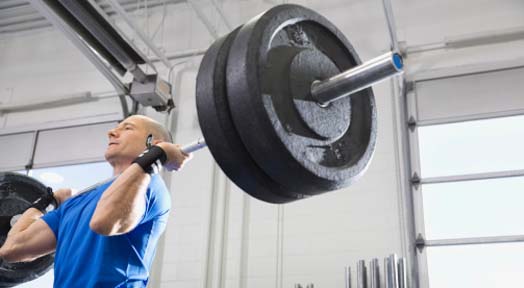 Most men in their quest to build muscular mass and tone will often begin their fitness regimes with a high level of enthusiasm but quickly lose focus eventually terminating the workout when their fitness results are not recognized as quickly as they would like or when the routine loses its flavor ineffectively becoming nothing more than a boring and dreaded chore and lose the will to have the motivation to workout. Tips to achieve your fitness workout goals motivation and monitor your progress and stay motivated during your exercise routine.
Top Motivation workout tips to stay focus and Crush your goals
Most professional trainers have routinely suggested that beginners and even more advanced individuals training set respective fitness goals to monitor their progress and stay motivated during their exercise routine. It is vital that these goals should be of a realistic and achievable nature to ensure that the person training does not become frustrated resulting from the lack of progress often associated when setting unrealistic and overambitious goals.
Men who have not been involved in a routine workout for some time are urged to set short-term goals gradually increasing their objectives as their fitness levels progress .
Cross Training and Mixing Up your Workout
One of the most effective methods used by many fitness enthusiasts in maintaining the necessary motivation during their exercise workout is by effectively selecting specific sports activities that are normally enjoyable while adding some variety to these activities to make the training more exiting.
Those who have found their workouts less enjoyable will occasionally try an exercise technique a bit unconventional from the basic routine they are traditionally accustomed to such as enrolling in a softball league, dance class, martial arts, or even join a volleyball team occasionally discovering some hidden talent never recognized before. The training workout should never appear as hard labor but rather should be enjoyable and fulfilling.
Find time to Workout
The majority of men who have found it quite difficult to involve themselves in an exercise program due to their overbearing work loads have discovered that by scheduling the exercise workout as a part of the daily routine sneaking in some physical activity throughout their daily routine has allowed them to maintain the motivational level required to execute their exercise workout by performing activities such as waking up and down the sidelines of a sporting activity, utilizing the stairs instead of the elevator when changing floors in a building, or even performing strength training exercises or riding a stationary bike while watching their favorite television program at home. That just some of the ways you can get motivated to workout
If you set weight loss goals within the exercise workout by maintaining journal entry of your training activity and an active log of the results obtained while recording the types exercises performed during the training session, the duration of the workout, and the experience felt after were more motivated in their workout than those who trained without recording their progress.
Individuals who invited friends, family member for even co-workers to routinely train during their exercise workout benefited from the motivation gained by having someone along to hold them accountable whenever they felt a loss of stimulus for the workout.
Reward yourself for success motivation to workout
The art of rewarding oneself after successfully completing an activity or performing well is one of the strongest forms of motivation used not only in the fitness industry but is also widely applicable to almost any form of event. Men who have found themselves beginning to lose their drive to effect their workout routine have discovered that by setting some type of internal or external reward to be received after each successfully completed workout such as a new pair of running shoes or training apparel, they have been able to maintain the long-term commitment required of their exercise program.
If you're not too busy or are just not interested to involve yourself in an exercise workout you should take a day off from the busy schedule to exercise as not only will this improve your physical ability and performance but regular training has been a known factor in improving the mental attributes of the person resulting in improved coordination and enhanced response in making decisions related to their work profession.
Most Recommended