No Gym Workouts Plan At Home Exercises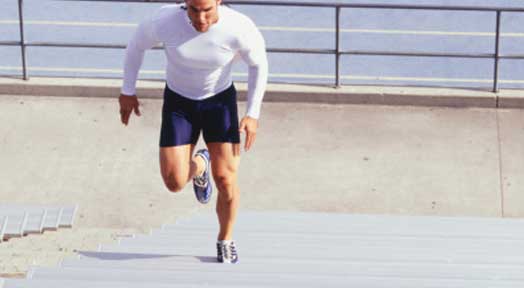 If the cost of a gym membership or setting up a home gym makes you not want to work out you have a good reason. An annual gym membership can run you $500 a year and to buy and a treadmill or elliptical can cost you easily a few thousand dollars. Added up over time that can be a serious out of pocket burden. Good news there are many no gym at home workouts plan that won't cost you a dime.
Here are our top 5 no gym at home workouts plan
1. Running
I'm sure you probably already thought about this however if you are dishing out tons of money to run on a treadmill you might want to give the great outdoors a shot. It's a great way to get some fresh air and explore different parks, trails or even your own neighborhood.
2. You Tube Workout Videos
Stop spending money on those workout tapes. You can find just about any type of workouts on the good ol' internet. Just log on to youtube and type in the exercise you want to do whether it's yoga, kickboxing or ab exercises you can find the right fit for you.
3. Hit the track no gym workouts
If you live nearby a high school with a track around the football field check the postings to see when it is open to the public. You can run laps, do interval sprints or run the stadium stairs.
4. Take advantage of your local resources
If you live near the beach, a lake, mountain, hills or other natural landmark take advantage by using it as nature's gym. You can swim, hike, jog, bike ride and many other outdoor activities.
5. Use household items no gym workouts
If it's too cold to venture outside you can workouts for free right in your house. Push-ups, sit ups bench dips and jumping jacks are just a few exercises that are easily done inside in any space. You can also do squats, curls and other weight lifting moves with milk jugs or canned goods. If you try these no gym at home workouts plan you will be saving at lot of gym membership fee.
Most Recommended