Instinctive Training With Weight And Getting Results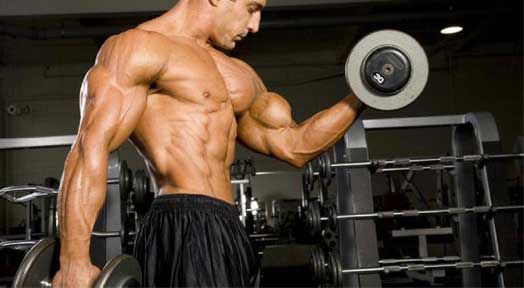 First it needs to be said that doing any instinctive weight training program should only be limited to people who have been training for more than a year, instinctive training and getting results. This is important and if you have been training for less than a year, you should first start with a training journal using basic compound exercises.
What is Instinctive Weight Training and getting results
Once you have built up a foundation of core strength and you are now holding a bit of muscle on your body you can start experimenting with a concept that many bodybuilders have used over the years called instinctive training. So what exactly is instinctive training and how does it work.
What is instinctive weight training?
Instinctive weight training is all about adapting the workout that you do depending on how you feel that day. Obviously these things are directly related to the amount of stress that you are under as well as the nutrition that you are getting and the quality of the sleep that you get every night.
If you have followed a very specific weight lifting program or routine that you have been doing for a year or more then you need to start working with a journal. The journal is a lot less hassle than it might sound as after your workout it will simply take you 5 minutes or less to write down exactly what you did.
Keep a Journal
Looking at your journal will indicate when you felt stronger and how and what extra sets and exercises that you did for that workout. It might not sound important now but when you are able to glance at your journal and look back at how fast you have progressed, you will see why it works.
Benefits of Instinctive Weight Training
Using instinctive weight training you would do a set or two of an exercise that you feel strong with that day. This obviously allows you the freedom to also change your workouts and miss out on exercises that you would normally do on that day.
For example you may feel that your chest or triceps need some extra work on a day that you are doing bench-press and then you could freely ad or even subtract any exercise that you like. It is this type of instinctive training that can be easily adjusted to suit your own specific body-type.
Most Recommended