Best Exercise Video to Suit your Goals
With a single click on Instagram and Youtube, you certainly have access to each and every exercise video these days. All of these fitness channels and fitness influencers have a hold to the best tips for the perfect body. So, if you don't feel like renewing your gym-membership and want to take your home workout to the next level keep reading. All you need to do is grab your yoga mat and start following YouTube channels.
Don't miss out any Exercise video from the top Youtube Channels!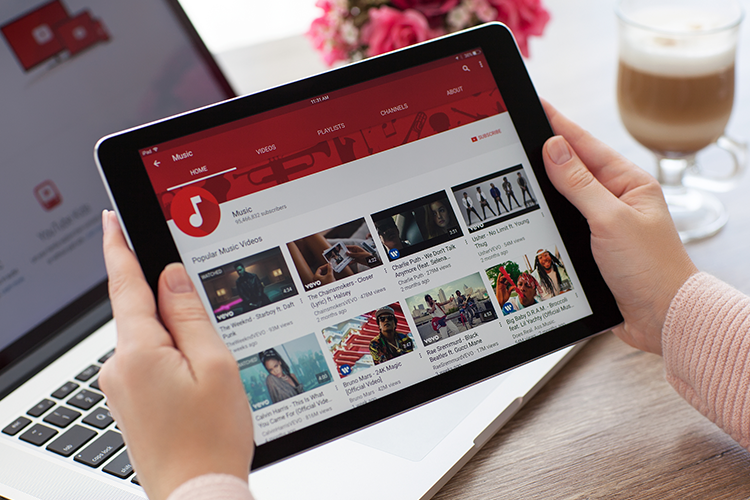 OFFICIALTHENX
Hands down it's one of the prime channels out there to help beginners with bodyweight exercises. It focuses presently on calisthenics and concentrates on core strength and full body movements. The step-by-step video tutorials make it appear as easy to do and appeal to you to finally begin. If your primary focus is not weight training, then this is the right channel for you. Apart from passing information on calisthenics and building athletic body the channel also includes posts on other workout training. For example full body workouts, workouts for weight loss and even workouts for specific body parts.
BeFit
This channel is especially for all the confused and clueless people out there. When you don't know how to get started on your workout journey follow this channel. Even if you have zero information and can't figure out the whats and hows, it will help you. The videos involve a trainer and also a team of athletes who follow the step-by-step instructions. There are numerous exercise video, thus if you are finding one specific exercise just click on the appropriate video title. The content is indeed exciting which includes cardio, dance, lift-weight, ballet, etc. You can indeed find something that demands your attention.
Fitness Blender
Started by the husband and wife duo Daniel and Kelli this channel makes fitness accessible to everybody around the globe. They concurrently started this program with the same belief of passing on fitness information to everybody where no gym membership is needed. Their primary audience includes women, but even you can find your inspiration and notice real fitness results.
Adam Rosante
Adam Rosante is a famous fitness coach and a more famous author of The 30-Second Body the No.1 bestseller. His Youtube Channel is certainly a workout jackpot where you can find a good mix of quick and complex workouts. You can do these exercises anywhere either in the comfort of your room or in an open space such as a park. The exercise video here contains both equipment rid workouts and also where one or two dumbbells make an appearance. If you are looking for constant inspiration and encouragement then don't miss out on his channel.

Mike Thurston
Mike Passes on his really knowledgeable exercise routines which are also easy to follow. He is a certified personal trainer who gives detailed information about all the workout routines answering every question about it. His followers enjoy a good variety as he changes his exercise routine when training other people. The Biggest Mistake Series is extremely popular on his channel. The viewers get the knowledge in brief about the potential risks that can occur and precautions they should take. Apart from the exercise video, you can also find him doing videos related to nutrition.
MENSFITCLUB.COM
As a lifelong fitness enthusiast Grant Donovan started Men's Fit Club with the goal of empowering men to get the most out of their lives. This motto is what propels us here at mensfitclub to bring the hottest freshest fitness and health trends that viewers can use in their everyday life. Check out the YouTube Channel or sign up for the Get Fit membership for a tailored approach to reach all of your fitness and weight loss goals.
Most Recommended