Find the Best Men's Face Cream to Fight Aging Skin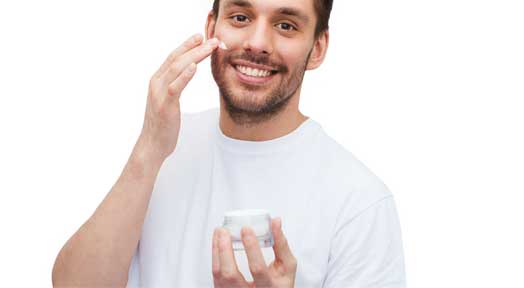 We've been conditioned as a society to believe that when we pay a higher price inherently it reflects a higher level of quality. And while in some cases this may be true, in others it is simply a reflection of greed on the part of the seller or manufacturer. Sadly, this applies to anti-aging supplements, men's face cream, skin-care regimens, and more.
How to choose the right men's face cream
We all want the best possible results when it comes to fighting the signs of old age. So how can you tell you're getting the quality you desire at a value you deserve in your men's face cream? It's as simple as reading the list of active and inactive ingredients. Let's take a common anti-wrinkle remedy that's been proven effective in independent laboratory tests to reduce or erase fine lines: Retinol. This Vitamin A derivative actually speeds cell turnover in the epidermis to reveal younger, plumper, more evenly toned skin.
Look for retinol
Retinoids are commonly used as the most effective acne treatment on the market. Back in the 1960's dermatologist Albert Kligman, MD, found a derivative of vitamin A called tretinoin that he used on his acne patients with great results. That discovery eventually led to the patented product Retin-A. It wasn't until a decade later that Dr. Kligman came to notice that his long term patients that had been using Retin-A had very few fine lines and wrinkles. Once the word got out his findings with his own patients, the boom for retinol-based face cream was born.
So when you look at the wall of men's face masks and anti-aging products at your local pharmacy, more than a dozen all list Retinol as their active ingredient. More expensive brands at the department store list this ingredient, too. And all of the products seem to come at a wide range of prices. Now the big question is do the ones that you pay $80 and up work better than the pharmacy-store brand that sells for $17? In most cases, probably not.
Don't be fooled by marketing gimmicks
Retinol is retinol, no matter how you package it. If it's the key active ingredient in your men's face cream, retinol is the compound doing the work. The fact that an expensive brand may have caviar protein complex or silk amino acids is insignificant if they're not the active ingredient… they are clever ways to deliver a higher perceived value of the product even if the benefit of the additional ingredients may be minor.
Most Recommended